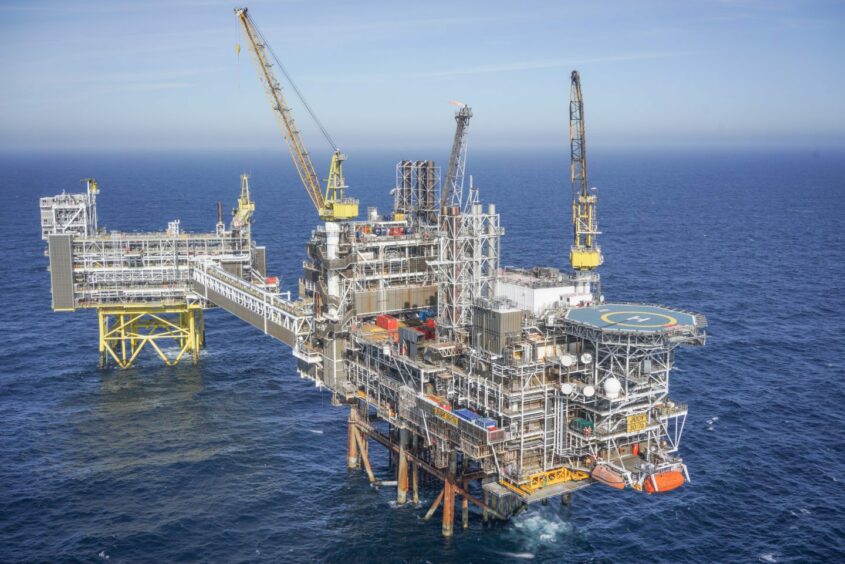 Harbour Energy (LON: HBR), the UK North Sea's largest producer, is tipped for a surge in profits this week.
The oil and gas firm, which is making hundreds of job cuts in Aberdeen, is predicted to hit pre-tax profits of £2.2bn.
City forecasts for Harbour Energy, compiled by Refinitiv, puts the firm's profits nearly 10 times its £260m in 2021, reports This is Money.
It added, however, that the firm is braced to take a significant hit from the UK windfall tax.
Harbour previously said it expects to pay around £487m in tax for 2022, over double 2021's figure.
Of that, some £284m, is as a result of the windfall tax.
Elsewhere, a compilation of estimates by Yahoo Finance puts average forecast earnings for the firm at £1.31bn, or £1.71bn in the high case, for 2022.
Job cuts, exploration shunned
In January, Harbour Energy cited the windfall tax as the main driver in its decision to cut hundreds of jobs, the brunt of which at its main operational headquarters in Aberdeen.
More than 90% of North Sea producers have decided to cut spending in light of the levy, trade body OEUK told Energy Voice last month.
However analysts have pointed out organisational issues at Harbour Energy are also likely playing a role – particularly on heavy levels of staff as a knock-on from Harbour's creation via merger of Chrysaor and Premier Oil nearly three years ago.
Ashley Kelty, of investment bank Panmure Gordon, pointed out that Harbour remains "bloated" operationally due to that merger, playing a factor in the job cuts.
Harbour Energy had already announced it would not participate in the ongoing North Sea licensing round due to the levy.
The windfall tax was first imposed in May last year at a 25% rate, increased then to 35% in November.
Alongside other tax measures, that places the headline rate of tax for the industry at 75%.
Throughout that process, Harbour Energy CEO Linda Cook urged Chancellor Jeremy Hunt not to place higher taxes on the industry, warning it would drive investment out of the UK.
The windfall tax has a 91% investment return allowance on new investments.
However some companies – independents like Harbour Energy – are harder hit by the levy if they don't have access to large new investments to offset their tax losses.
A key ask of government is that a price floor is put in place, so that the levy is removed if oil and gas prices drop.
The Chancellor will deliver his Spring Budget next week.
Harbour Energy will report its full year 2022 results tomorrow.