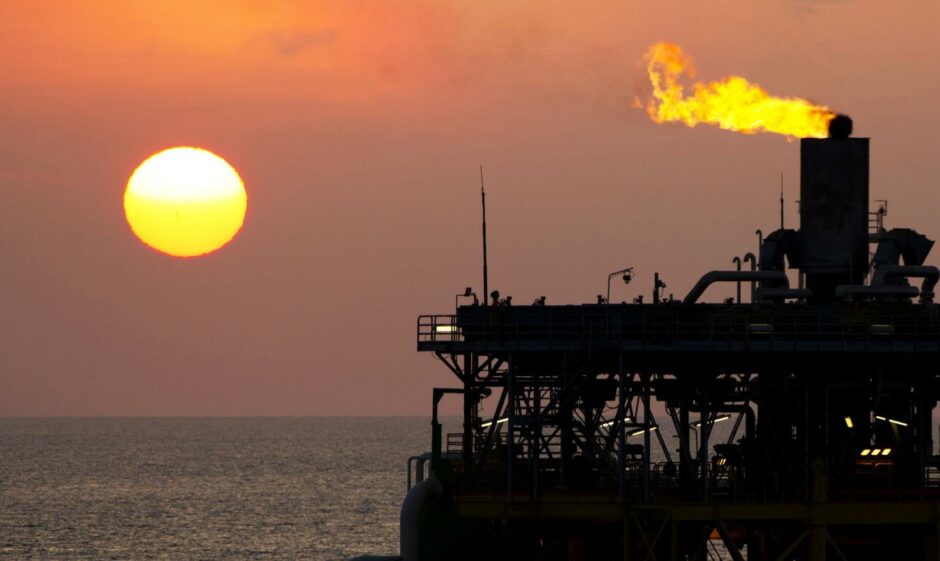 North Sea flaring has been cut in half following four consecutive years of reductions, new analysis from the industry regulator shows.
Last year offshore flaring fell again, by 13% to 22 billion cubic feet (bcf) of gas, for a total decrease of 50% since 2018, when volumes totalled 44 bcf.
The reduction in 2022 alone was equivalent to the gas demand of 80,000 UK homes, roughly the size of Dundee.
In ensuring that less gas is wasted, the North Sea Transition Authority (NSTA), which provided the figures, says the sector is delivering a boost to the UK's energy security and net zero ambitions.
About a fifth of emissions from UK oil and gas production activities come from flaring – the process involves burning off excess gas.
Some flaring is unavoidable for safety and operational reasons, but the NSTA has been cracking down on the process as the industry strives to clean up its act.
The NSTA started benchmarking flaring performance in 2020, and the following year issued tougher guidance.
It stated that all new developments should have no routine flaring and venting, with the aim of zeroing out the practice across all platforms by 2030 at the latest.
It is the responsibility of the NSTA to scrutinise operator's operators' applications for flaring consents, and at the tail end of last year the regulator used its power to issue £215,000 worth of fines for breaches.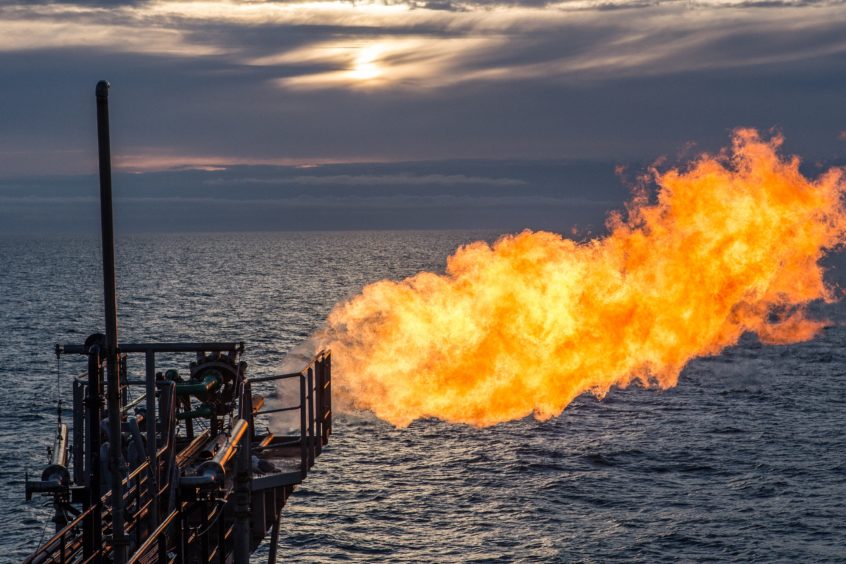 Hedvig Ljungerud, NSTA director of strategy, said: "It is hugely encouraging to see North Sea flaring cut in half in just four years, something the NSTA has made a priority, and which supports both the UK's energy security and net zero ambition. Industry also deserves credit for making this progress.
"The NSTA expects reductions to continue and remains firmly focused on both supporting and challenging industry on emissions, including from flaring and venting."
As per the terms of the North Sea Transition Deal, a pact between industry and government signed in 2021, the sector pledged to halve overall production emissions in the basin by 2030.
Operators have made substantial investments in equipment designed to minimise flaring, specifically flare gas recovery units – each is estimated to save up to 22 tonnes of flared gas per day.
Production operations coming to an end on older platforms with higher emissions has also contributed to the drop in flaring in recent years.
But last year's flaring reduction was against a backdrop of a 17% rise in gas production, the NSTA said.
Rise in venting
However, venting, when gas is released without being burned, went up by 5% to 2.9 bcf in 2022.
The NSTA that is after particularly low levels in mid-2021 due to prolonged maintenance shutdowns across multiple platforms.
Venting represents about 0.15% of total UK greenhouse gas emissions and less than 5% of North Sea production emissions.
Recommended for you

North Sea firms relinquish swathes of licences to NSTA regulator