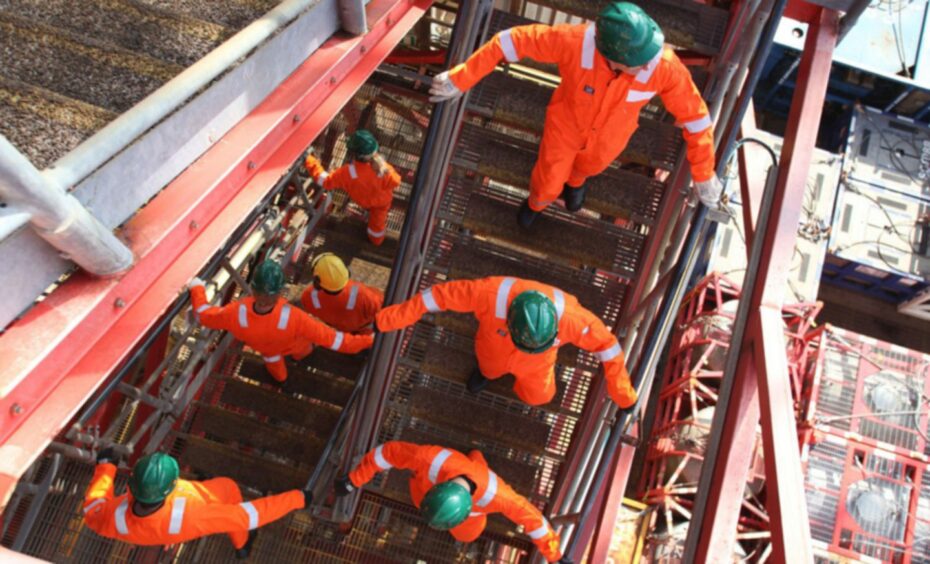 Signatories to a North Sea collective bargaining deal will work together to find a "constructive way forward", after months of unrest offshore.
During a recent roundtable discussion, members of the Energy Services Agreement (ESA) pledged to promote "stable industrial relations" to ensure the sector can maintain energy security.
Strikes have dogged the North Sea for well over a year now, with offshore workers seeking to secure better pay to ease the blow of the UK's ongoing cost-of-living crisis.
Trade union Unite is currently balloting hundreds of workers on industrial action, with polls due to close on Friday.
In a bid to ease tensions, Offshore Energies UK (OEUK), facilitator of the ESA, recently organised an in-person engagement session.
Representatives from the offshore workforce, trade unions, employers and operators got round the table to discuss the ESA, and industrial relations more generally.
Trade body OEUK said the aim of the session was to enable all participants to gain a deeper understanding of each other's different perspectives on a variety of industry issues.
The pact, which covers thousands of North Sea workers, is signed by 15 contractors, as well as three unions.
During the session, several operators and signatories shared the challenges they each face, while workforce representatives voiced the frustrations that are driving industrial unrest.
The result was a pledge from all parties towards "promoting stable industrial relations in the operations and maintenance part of the industry, predominantly offshore".
Katy Heidenreich OEUK's supply chain and people director said: "All parties remain committed to ongoing and constructive dialogue which recognises the challenges and opportunities for the sector and its people. Following the engagement session, operators, signatory companies and workforce representatives made a commitment to reflect on the discussions and increase efforts to find a constructive way forward to ensure the UK's offshore energy workforce continues to play a key role in sustaining our energy needs now and in a low carbon future.'
Following the dissolution of the Offshore Contractors' Partnership Agreement at the end of 2020, work begun to develop a new bargaining deal.
Formally signed off in 2021, the ESA sets minimum pay and conditions for more than 5,000 North Sea workers.
Bilfinger UK, which had, controversially, long been absent from the pact, signed up last year after scores of North Sea workers downed tools in what was described by some as a "wage revolution".
Like most of the UK, offshore oil and gas operations have been heavily impacted by the huge ramp up in industrial disputes.
Strike ballots have been a dime a dozen in recent months, fuelled on by energy majors posting record profits for 2022.
Recommended for you

'Tsunami' of unrest to hit North Sea as 1,400 workers ready to strike