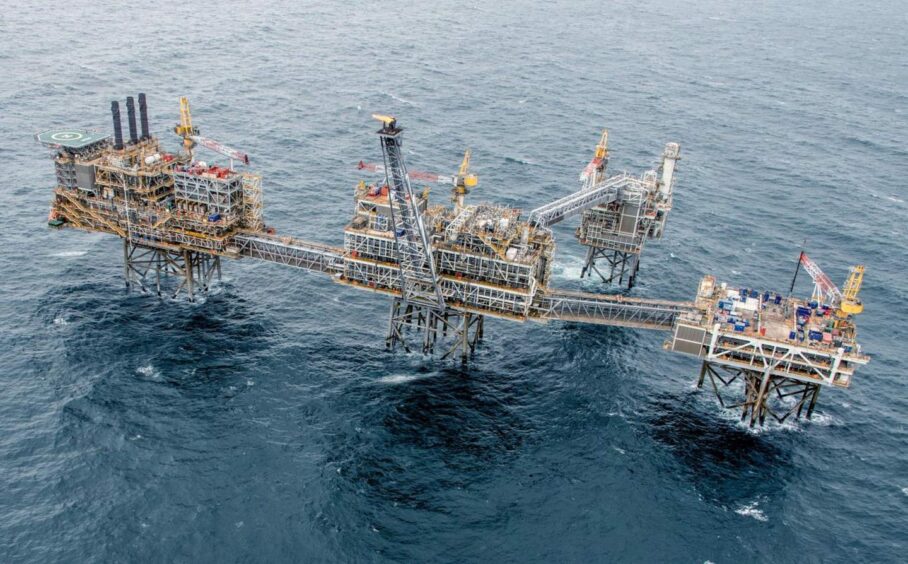 North Sea tax receipts are expected to total £11bn in the 2022 financial year – with the windfall tax to hit a peak in 2023.
The Office for Budget Responsibility (OBR) has made the projection following the Chancellor's Spring Budget today.
According to the watchdog, the UK North Sea will deliver £11bn in Exchequer receipts in 2022/ 2023 – four times higher than 2021/22.
That's "thanks to higher energy prices and the introduction of the EPL (Energy Profits Levy) in May 2022".
The windfall tax was introduced at 25% in May, increased to 35% in November, taking the overall rate of tax to 75% for the sector until the levy ends in March 2028.
READ: Chancellor confirms £20bn CCS package – but Acorn backers must continue wait
However, the OBR said receipts are expected to drop dramatically in years to follow as energy prices drop.
From a high of £11bn in 2022/23, receipts are expected to roughly halve by 2027-28 to reach £5.4bn.
EPL receipts are expected to equal £5.1bn for 22/23 and peak at £5.6bn in 2023/24, but declining steadily thereafter down to £2.7bn in 27/28.
The OBR expects oil prices, having averaged $98.95 during the 2022 calendar year, oil prices are expected to drop to $80.57 in 2023, dropping further to around $72/ barrel from 2025- 2028.
Gas prices go from £2.62 in 2022 down to £1.53 in '23, dropping steadily to £1.29 in 2027/28.
A key ask of industry has been a price floor to be imposed – which would see the end of the windfall tax, should prices drop.
The Chancellor is said to be reviewing such a measure but made no announcements on it during the Budget.
Jeremy Hunt unveiled a £20bn package of support for Carbon Capture Utilisation and Storage (CCUS) but the Acorn project in Aberdeenshire, which awaits Track 2 funding, needs to wait for more details "shortly".
Recommended for you

UK government plans new oil and gas 'price shock' tax mechanism post-EPL