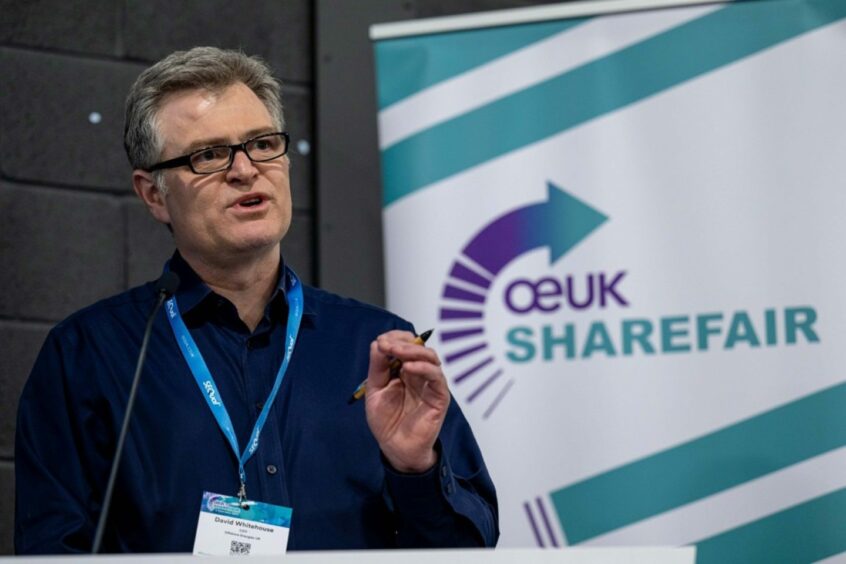 The head of Offshore Energies UK will emphasise the importance of investor confidence in the North Sea alongside the sector's safety leadership at the group's HSE conference on Tuesday.
The trade body's chief executive Dave Whitehouse will use his keynote address to reiterate industry's commitment to net zero alongside its health, safety and environmental (HSE) responsibilities.
Held at P&J Live in Aberdeen, the annual event will see Mr Whitehouse and other speakers address an audience of operators, regulators and the supply chain under the theme of 'leading and learning'.
"Our flagship HSE conference will take place against the backdrop of a cost of living crisis for people up and down the country, the potential for strike action on our North Sea assets, taxes that are undermining investment, energy security pressures, and an ongoing major conflict in Ukraine that has no end in sight," Mr Whitehouse is expected to say.
"The North Sea has supported the nation for 50 years with a steady flow of homegrown energy to keep lights on, vehicles moving and the whole economy working, while also supporting hundreds of thousands of jobs.
"We are an industry in transition," he added, noting that production emissions had now fallen 20% compared with 2018.
"We continue to drive world-leading safety performance."
His comments follow a disappointing Spring Budget for the sector, which had lobbied government to install a price floor in its Energy Profits Levy (EPL), amid warnings that nine out of ten operators intended to cut North Sea expenditure as a result of the tax hike.
However, speaking with Energy Voice last month Mr Whitehouse said he would "relish the challenge" of engaging with government over the next few, crucial months.
'Leading and learning'
Mr Whitehouse will also emphasise the industry's safety pedigree, adding that the event would demonstrate "a commitment to visible and authentic safety leadership, and will continue to share and act on lessons learned."
"People and their skills are at the heart of our evolving industry. The oil and gas sector has the knowledge to ensure that the energy transition in wind, in hydrogen, and in carbon storage is both successful and safe. We will leverage that leadership and learning for our energy future."
He said the conference would also look ahead to this summer, which will mark 35 years since the Piper Alpha disaster.
"All of those involved in the sector are committed to ensuring that we have learnt the lessons from the 6th of July 1988. We are committed that we all show the strong leadership required to ensure that there is no repeat," he will tell attendees.
A full agenda for the OEUK HSE Conference is available via the event website.