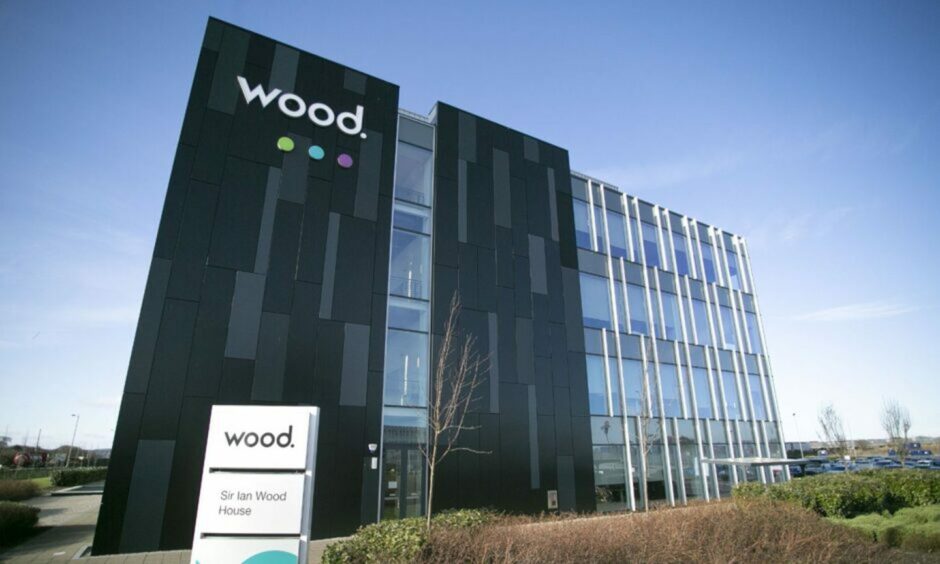 Energy services giant Wood (LON: WG) saw losses increase four-fold during 2022 as the firm reset during what management called a "transformative year" to tackle legacy issues.
Pre-tax losses for 2022 totalled $694.5m, more than quadruple the 2021 losses of $172m.
It comes as Wood faces a potential takeover from US firm Apollo, and analysts have said management "must be coming under pressure to sell" given poor performance of shares of late.
In its results Wood conceded it has "not delivered for our shareholders in recent years".
It added: "While part of that underperformance reflects the challenging market backdrop of lower customer investment and the Covid pandemic, it was also driven by company-specific issues including insufficient discipline in project selection,
high levels of restructuring and a series of legacy issues arising from the acquisition of Amec Foster Wheeler in 2017."
It went on to say it "tackled these issues head on" in 2022 through the sale of its built environemnt business" and a growth strategy launch.
"As we look ahead, we have instilled a structure and discipline into the business which will mitigate against future issues and allow us to grow from these strong foundations".
Impairment and headcount
Wood pointed to a $542m impairment charge taken as a result of the sale of its built environment business to WSP Global in September, alongside "increases in discount rates and lower expectations of profitability during the forecast period".
Revenues were up 3.9% to $5.44bn, compared to $5.23bn in 2021, while adjusted EBITDA was $385m, up 0.3% on 2021's $404m.
Headcount is up 8%, Wood said, from 32,930 to 35,573 employees.
That increase comes ahead of the disposal of the 7,000-employee build environment business, and after major cutting during Covid-19.
In 2020, Wood employed 55,000 people worldwide.
The firm said it has started off 2023 strong, with headcount up and an increase in order book for delivery this year – which is up 10% on last year to $3.9bn.
However net debt is expected to be higher during 2023 due to taxes being paid on the built environment business and other disposal proceeds.
CEO Ken Gilmartin said: "We are pleased to have delivered results in line with expectations for 2022, including a return to revenue growth – with 8% growth at constant currency.
"This was achieved in a year of major change for the Group, under new leadership, as we addressed legacy issues, transformed our balance sheet and launched a new strategy.
"Our strategy is already delivering. We started 2023 with good momentum – our order book for delivery in 2023 is up 10%, headcount is up 8% and financial guidance for 2023 is in line with our medium-term financial targets of adjusted EBITDA growth at mid to high single digit CAGR, with momentum building as our strategy delivers.
"We now we look to the future with confidence as a much stronger company".
'This is not going to make Apollo go away'
Wood has been approached multiple times by US private equity firm Apollo for takeover, though management have said their bids have undervalued the company.
After a fourth bid at the start of this month, Wood granted Apollo more time to make a firm offer – meaning it now has until 5pm on April 19, rather than a March 22 deadline.
Commenting on the results, analyst Ashley Kelty of investment bank Panmure Gordon said: "It remains unclear what WG want to be now, and the poor share performance reflects this.
"These results are not going to make Apollo go away, and in our view, it is hard for management to justify their claims of WG being undervalued.
"Apollo have until April 22nd to make a further offer (the last one was at 237p) or shut up for 6 months."
Elsewhere, included within Wood's $542m impairment was over $50m cost linked to the acquisition of Amec Foster Wheeler after testing the value of the brand and determining "there is no readily available market" in which to sell it.
Numerous claims of exposure to asbestos have been made by people who formerly worked with AFW in the 1970s, and Wood therefore has liabilities of more than $335m linked to this.
The overwhelming number of claims are expected to be made in the USA.
Recommended for you

Reduced growth market exposure may have cut Apollo interest in Wood: Analyst