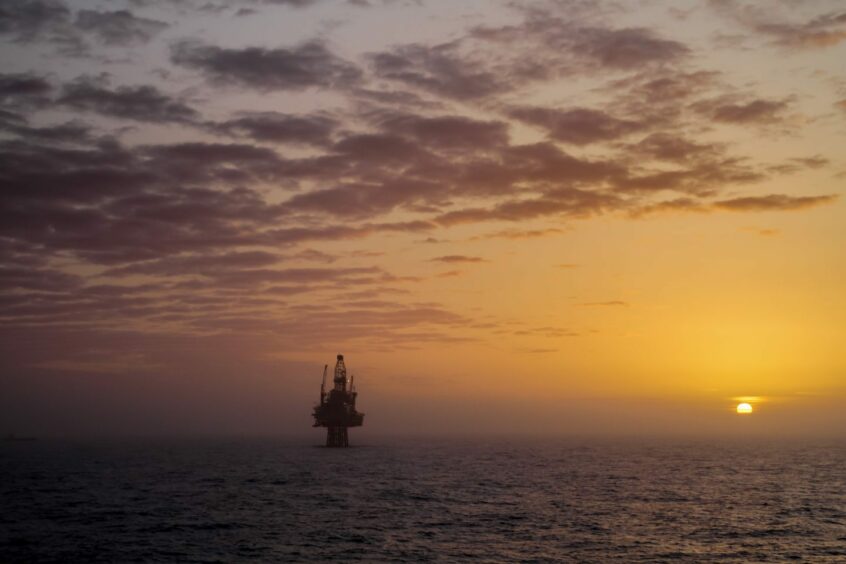 Hundreds of academics have sent a letter to Prime Minister Rishi Sunak urging him to end approvals for all new oil and gas developments.
Signed by 700 experts from universities and research bodies across the UK, the letter said any new approvals would undermine the UK's position as a global climate leader.
The experts said this would also make it more difficult for the world to limit global average temperatures to 1.5C above pre-industrial levels, the point at which dangerous and irreversible climate conditions become more likely.
Last week, the Intergovernmental Panel on Climate Change (IPCC) said emissions from existing fossil fuel infrastructure would push temperatures above 1.5C while the International Energy Agency has previously said there must be no new investment in oil and gas if the world is to become net zero by 2050.
IPCC scientists said the opportunity to ensure a safe and liveable climate for the world's population is rapidly closing and current emissions reduction policies would leave us 3C over pre-industrial levels by 2100.
The Government is under pressure from scientists and campaigners to refuse to allow Norwegian oil giant Equinor to drill the Rosebank oil and gas field, which lies north west of Shetland, in the North Atlantic.
It is the largest such field in the North Sea area, capable of producing 69,000 barrels of oil and 44 million cubic feet of gas per day, Equinor has said.
Analysts fear the Government may announce Rosebank's approval on Thursday along with its revised net-zero strategy – what environmental groups are calling "green day".
Professor Emily Shuckburgh of the University of Cambridge, one of the letter's signatories, said: "Last Monday, the IPCC made it clear that immediate action is required to avert a climate catastrophe.
"Now is the time to be investing in the technologies of the future, not the past.
"Continued use of fossil fuels is a threat to us, our children and their children. Instead, we should be leading the world in creating a sustainable society powered by green innovation. That must be the central aim of the revised net-zero strategy."
On Tuesday, shadow climate secretary Ed Miliband said Labour would not approve any more oil and gas fields.
Due to the windfall tax scheme, which allows companies to offset their contributions through new investment, the Rosebank project would receive £3.75 billion in Government support if approved, while Equinor would only pay £350 million, Mr Miliband said.
"Government is putting up 90% of the cost of this field; 80% of the oil exported; the equivalent of 56 coal-fired power stations running for a year in the UK; half of our annual emissions," he added.
"Why is that a good use of taxpayers' money? The UN Secretary-General (Antonio Guterres) has described this approach as moral madness."
Speaking after the oil spill in Poole Harbour, Dorset, on Monday, Greenpeace UK's climate campaigner, Philip Evans, said: "Risk of spills aside, new oil and gas projects are completely incompatible with tackling the climate crisis, providing energy security, lowering bills or ensuring the planet remains habitable.
"The IPCC made this abundantly clear last week. The Government should say no to Rosebank and prioritise cheap, renewable power making the UK a global leader in green energy."
Industry body Offshore Energies UK said oil and gas production in the UK was not subsidised by taxpayers, but companies could offset the expenses of running their businesses against their profits, as with shops, sole traders and many other industries.
Recommended for you

Planning milestone as Berwick Bank gets onshore connection approval