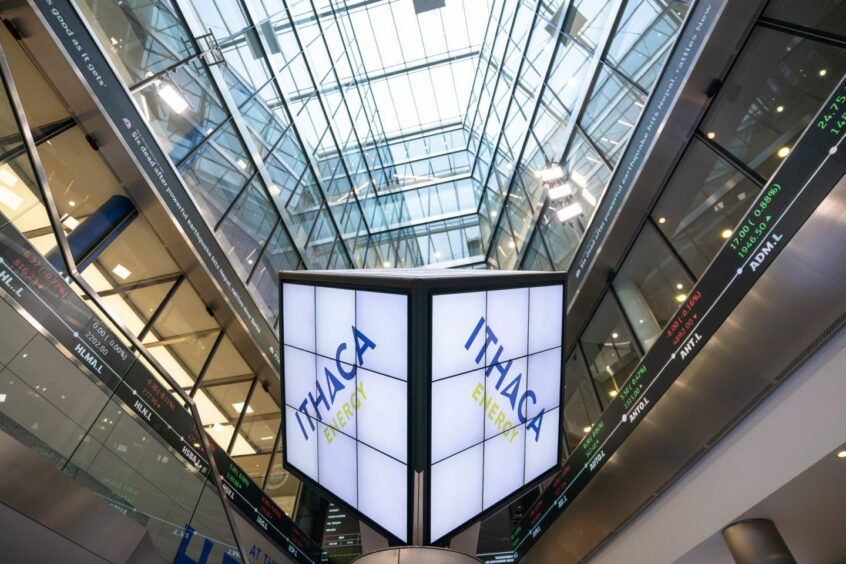 Ithaca Energy (LON: ITH) trebled its pre-tax profits in 2022 in a year when it completed "three significant transactions" and listed in London.
Executive chairman Gilad Myerson hailed the period as "transformational" for the North Sea company, "evidenced by material M&A activity, including the landmark acquisition of Siccar Point Energy, adding both scale and longevity to our existing portfolio".
In its full year results for 2022, Ithaca, among the UK's most active offshore oil and gas players, posted pre-tax profits of $2.24 billion, up from $763 million in 2021.
Revenue for the period totals $2.6bn, while adjusted ebitdax was $1.9bn, an increase of 85.1% on 2021.
That jump was "principally driven" by revenue growth due to acquisitions made during the year, increased production efficiency and higher realised commodity prices.
Windfall tax
But Ithaca also lamented the "fiscal uncertainty" created by the energy profits levy (EPL), confirming a $767m deferred tax charge as a result of the policy.
The company says it "remains committed" to the UK, but the impact of the revised windfall tax is "constraining" its ability to invest.
Ithaca has interests in six of the top ten assets by reserves in the UKCS, and significant stakes in two of the three largest undeveloped discoveries, Cambo and Rosebank, obtained through the acquisition of Siccar Point Energy.
There has been speculation that the firm is planning to delay taking the investment plunge on Cambo due to the windfall tax.
Gilad Myerson, Ithaca executive chairman, commented: "2022 has been a transformational year for Ithaca Energy, evidenced by material M&A activity, including the landmark acquisition of Siccar Point Energy, adding both scale and longevity to our existing portfolio. We have executed against our strategy, to buy, build, and boost assets, with the year culminating in the Group's IPO on the London Stock Exchange in November 2022, and subsequent inclusion in the FTSE 250 index in March 2023.
"Ithaca Energy has a sizeable portfolio of cash generative assets together with a strong pipeline of development opportunities that support an attractive growth trajectory. Our core focus in 2023, will be on prioritising investment across our current high-value portfolio to maximise sustainable shareholder returns.
"The UK oil and gas industry experienced significant fiscal instability with the introduction and subsequent revision of the Energy Profit Levy in 2022. In its revised form, the Energy Profit Levy, and the fiscal uncertainty it has created, brings material and negative unintended consequences for financing capacity, JV partner alignment, and the free cash flow generation required to support continued investment. We continue to look towards the UK government to create an economic environment that encourages investment in the UK North Sea."
Among Ithaca's corporate highlights for 2022 was its listing on the "premium segment" of the London Stock Exchange – it jumped into the FTSE 250 in March.
There was also the company's $1.1bn acquisition of Siccar Point, which doubled its recoverable resources, as well as deals for Summit Exploration Marubeni Oil and Gas UK, completed in the first half of the year.
Ithaca now ranks as the second largest UKCS oil and gas independent by reserves and resources, with year-end 2P reserves of 228 mmboe and 2C resources of 284 mmboe.
Plans for 2023
Looking ahead, the company forecasts average production in Q1 of around 70 thousand barrels of oil equivalent per day (kboe/d), primarily due to delayed start up of Shell's Pierce field, deferred volumes on Abigail, and the resolution of operational issues at Captain.
It has revised down full year 2023 production guidance though, from to 68-74 kboe/d, previously 72-80 kboe/d.
That reflects "lower Q1 volumes, non-operated portfolio delivery and the impact of the EPL to capital programmes".
Ithaca is also cutting back on its scheduled activity, and deferring some until 2024, in response to the windfall tax.
Exploration drilling of the K2 prospect, tipped to hold 102m boe, will go ahead though, with activities scheduled to commence in summer.
The company also hinted that a call on Cambo could be near, with plans for "near-term final investment decisions across our greenfield and brownfield development portfolio".
Alan Bruce, Ithaca's chief executive, said: "I believe we can look back on 2022 with a great deal of satisfaction. It was a year in which we completed three significant transactions while also delivering organic growth, cementing Ithaca Energy's position as one of the leading independent exploration and production companies operating in the UK North Sea. We continued to demonstrate our ability to deliver projects, safely and responsibly, while defining an emissions reduction roadmap that reflects our ambition to have one of the lowest carbon portfolios in the UK Continental Shelf.
"Our people have always been the key to our success, and I'd like to recognise and thank both our offshore and onshore teams for their hard work and tireless dedication. We also welcome our new Board members who bring unrivalled sector knowledge and a valuable blend of complementary skills to the Group."
Recommended for you

Harbour Energy in merger talks with the Gulf of Mexico's Talos Energy