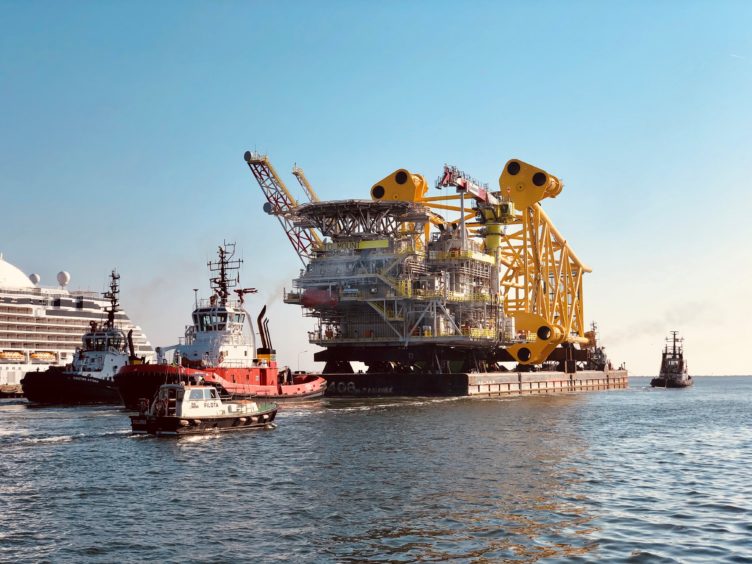 Viaro Energy has agreed to buy the majority stake in a series of North Sea fields from Hartshead Resources (ASX: HHR) in a "landmark" A$196.3m (£105m) deal.
Under the agreement, Viaro is becoming 60% owner of Licence P2607 which contains the Anning and Somerville fields, as well as the Hodgkin and Lovelace plays.
Hartshead believes the permit to hold 2P reserves of 301.5 billion cubic feet of gas, equivalent to around 52 million barrels of oil.
Australia-headquartered Heartshead will retain operatorship for now, and transfer control to Viaro "at a mutually agreed future date".
Hartshead described it as a "major milestone for the company" which materially de-risks the project and delivers a "clear pathway" to full financing and development.
The firm said gross capital expenditure of A$536m (£294.5m)  for the development has been satisfied thanks to the farm-out.
The £105m deal includes reimbursement of past costs, partial carry of Hartshead's development share and bonus milestone payments.
It also includes £26m of UK Government investment incentives via the windfall tax.
The deal is being completed with Viaro via its subsidiary, RockRose Energy.
Hartshead CEO Chris Lewis said: "The successful execution of a farm-out agreement with RockRose materially de-risks the Phase I development of the Anning and Somerville gas fields by securing over A$536m of gross project expenditure, provides technical and commercial validation of our gas development and implies a material uplift in value for the project.
"This is a landmark transaction for Hartshead shareholders. I am delighted to welcome RockRose to the P2607 Joint Venture and I am looking forward to working with the team as we progress the Phase 1 development and other opportunities in the Licence.
"We are also very pleased to welcome new domestic and international investors to the Company and are very pleased with the level of support shown during the Placement process."
'Great potential' in Southern Gas Basin
Anning and Sommerville are expected to reach first gas in Q4 2024.
Alongside the announcement, Australia-listed Hartshead announced plans to raise A$20m in share placing, which will augment its farm out proceeds and estimated to see the firm fully-funded through its share of non-debt development costs.
In February, Hartshead fired the starting gun on a contractor race for construction of a new platform and jacket to serve licence P2607.
An award is expected to be made in the third quarter of this year, and Hartshead said the eight contractors have a "track record" of project knowledge in the UK Southern North Sea.
Viaro Energy, owned by the namesake commodities group, is meanwhile continuing its run of acquisitions, having bought up Spark Exploration – another UK-focused Australian firm – in March.
Last month, CEO Francesco Mazzagatti told Energy Voice the firm was at a "very advanced stage" for acquisition of "two large production assets".
On today's deal, Mr Mazzagatti said: "The partnership with Hartshead is significant for Viaro because it marks a return to operatorship for our main subsidiary RockRose. After several years of careful investments, we continue to see great potential in the Southern Gas Basin, which has been one of the most important and longest-standing sources of gas in Europe. It is easy to discard mature fields, but there are significant opportunities that come with introducing new energy developments to traditional gas exploration.
"Anning and Somerville are expected to reach first gas in Q4 2024 and will contribute around 12,000 boepd to our existing production base of 25-30,000 boepd, taking us a step closer to our 100,000 boepd target. This deal further proves our commitment to growing our portfolio in the North Sea basin and to the energy security of the UK. It is the second deal we have announced in the first months of 2023, and we have more in the pipeline for this year.
"I am pleased to say that the performance of our assets appears to indicate that our strategy is sound and we look forward to working collaboratively with Hartshead to deliver the successful development of these fields."
Recommended for you

Survey complete, Hartshead plans tender for SNS pipelines work