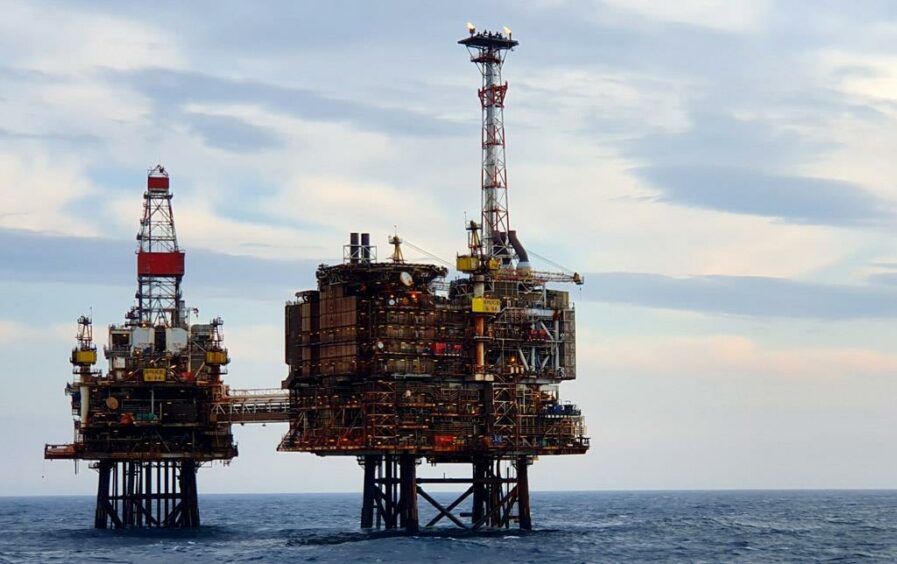 A new independent audit of Serica Energy reserves shows growth of more than 25 million barrels in the wake of its acquisition of Tailwind Energy.
Serica's (AIM:SQZ) proved plus probable (2P) reserves grew from 104 million barrels of oil equivalent (boe) at the end of 2021 to 130.4 million boe last year, thanks largely to work at the Bruce and Triton hubs and its bid for Tailwind in December.
The £367 million deal for its North sea rival, which completed last month, moves Serica into the top 10 club of North Sea producers, alongside the likes of Harbour Energy and BP.
Across its portfolio, Serica holds a near even split of reserves between oil and gas, with gas making up around 58% of combined production last year.
Net upward reserves revision amounted to nearly 39 million barrels – more than three times the amount produced by the two companies last year.
Much of these revisions were due to the maturation of contingent resources to 2P reserves following four infill wells drilled in the Triton area fields, as well as well work at the Bruce field.
Serica said it had already begun planning for Bruce infill drilling and the extension of production from both hubs between 2030 and 2035.
The firm had raised hopes of a major find at the North Eigg exploration prospect last year, though the volumes uncovered were in the end deemed non-commercial, prompting the company to re-evaluate its drilling operations in the region.
Speaking this week, chief executive Mitch Flegg said: "These independent estimates are a testament to the activities undertaken by both Serica and Tailwind in recent years to enhance the recovery of hydrocarbons from their respective fields, to extend the productive lives of the Bruce and Triton production hubs and to meet the objectives of the North Sea Transition Deal.
"All the reserves additions reported today are associated with fields that are already producing and, therefore, do not depend on new field development consents or the installation of new infrastructure."
Orlando curtailed by Ninian shutdown
Some downward revisions were also made, with reserves associated with the Columbus field downgraded due to poor well performance.
Further cuts were made to reserves at the Orlando field, mainly due to a possible cessation of service from its host facility, Ninian Central, at the end of 2026.
Operator CNR International announced last month that it would look to shut down the field due to "challenging" UK market conditions. The Canadian energy firm wrote down 65 million boe from its own proved reserves, noting that the 45-year-old field had become "economically unsustainable".
Seven miles miles east of Ninian, first oil at Orlando arrived in March 2019. The field entered Tailwind's portfolio via its acquisition of Decipher Energy in 2021.
Production had been expected to peak at about 10,000 barrels of oil per day but struggled to remain around half this level due to a failed electro-submersible pump (ESP). Tailwind said a successful workover operation last year would boost output.