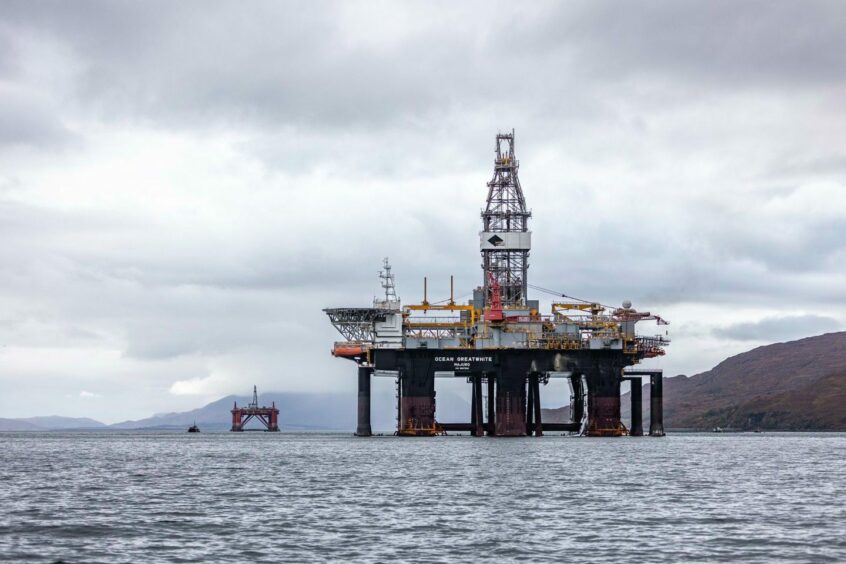 As of 21 April, Westwood Global Energy reports that there are three exploration wells and two appraisal wells active in the UK North Sea.
The appraisal wells are in the SNS at Crosgan and CNS at Golden Eagle North Punt Channel and the exploration wells are in the NNS at Alwyn East and WoS at Benriach and Ben Lawers. No wells completed since the last report.
West of Shetland
The BP-operated 204/23a-3 Ben Lawers exploration well was spudded on 28 March with the Ocean GreatWhite semi-sub. The target is Paleocene T31 Vaila Formation sandstones in an amplitude driven play, in a combination trap. Pre-drill resources are around 70 million barrels of oil equivalent (mmboe).
On 12 April, the NSTA updated the P2293 and P2590 licence equities to show that Shell had farmed into the Ben Lawers well for a 33.33% interest.
The TotalEnergies-operated 206/5c-4 Benriach exploration well spudded on 21 March with the Transocean Barents semi-sub. The well is targeting amplitude supported, Lower Cretaceous Royal Sovereign Formation sandstones in a combination trap, with three-way dip closure and pinchout onto a rafted Jurassic – Triassic block. Kistos has quoted pre-drill P50 resources of 638 bcf (106.3 mmboe).
Northern North Sea
The 3/9a-N59 Alwyn East well, operated by TotalEnergies, was spudded on 16 January 2023 as an extended reach well from the Alwyn North platform. The reservoir target is Middle Jurassic Brent Group sandstones in a rotated fault terrace. The well is classed as high temperature (HT) not high pressure (HP).
Pre-drill P10 resources are c. 26 mmboe.
Central North Sea
The CNOOC-operated 14/26a-N4, Z, Y well was spudded on 8 September 2022 from the Golden Eagle Northern Drill Centre with the COSLInnovator semi-sub. The initial appraisal well was targeting the northern part of the Golden Eagle Punt Member Channel to the WSW of the top-hole location.
This well is understood to have failed to find reservoir so was sidetracked on 1 November 2022. A further appraisal sidetrack, 14/26a-N4Y, was kicked off on 8 January 2023 and is currently completing or has been completed as a discovery. The wells were appraising the Punt Sandstone Member in the northern part of the field.
Southern North Sea
The ONE-Dyas-operated 42/15a-4 Crosgan appraisal well spudded on 24 March with the Valaris 123 rig. It is a firm licence commitment well appraising the Zechstein discovery made by well 42/15a-2 in 1990 which tested the Hauptdolomite Z2 sequence at 7.6 mmscfpd post-acidisation. The well will also target the Carboniferous, Whitby Sandstone Member.
Recommended for you

Still the wells to watch? A half-year look at North Sea exploration