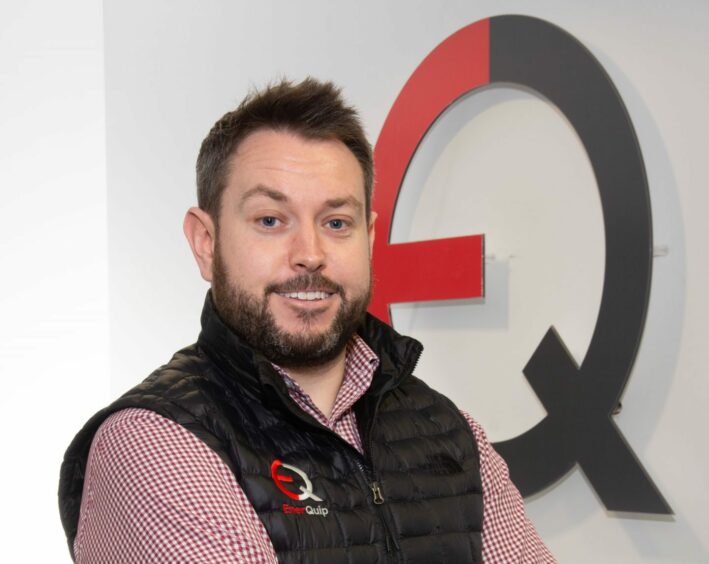 EnerQuip says it has "flourished" during a strong first quarter, securing global oilfield contracts worth nearly £5 million and taking on over ten new staff.
The oilfield equipment specialist said contract bookings were up by a quarter on the same period last year, with $6.2 million (£4.8m) of work secured thanks to "pent-up demand" in the wake of the pandemic.
Contracts booked include a raft of projects in previously untapped markets such as Germany and Cote d'Ivoire, as well as in its traditional regions of operation.
These include orders for three of the company's torque units from three clients in Norway, the company's largest-ever unit supplied for a customer in Singapore with a 30" clamp range capability, and a two-unit deal for a tubular running service client in Abu Dhabi worth more than $1m (£800,000).
The "exceptionally busy" start to 2023 continues an uptick in business which saw deals valued at almost $10m secured in the fourth quarter of 2022.
It means the volume of capital equipment work won so far is equal to half of total bookings for the whole of last year, sparking what the company described as an "accelerated recruitment drive".
EnerQuip said it had already added eleven new personnel to the team during the last quarter, including an operations co-ordinator in its Houston office and a new salesperson who will be based at its global headquarters at Portlethen, near Aberdeen.
It now ships units to a growing client base across locations in Africa, North and South America, Canada, Europe, Asia, Australia and the Middle East.
Last year also saw the company acquire Fife-based precision machining company Diamac Engineering, which it said would also prompt an expansion in its workforce.
Commenting on the firm's progress so far this year, managing director Andrew Robins added: "By working hard to balance our attention between traditional and emerging markets, we have been able to maximise our growth in key locations.
"This, coupled with a drive on fulfilling pent-up demand for equipment post-pandemic, has enabled our business to flourish."
Recommended for you

EnerQuip hails growth milestone with appointment of 100th team member