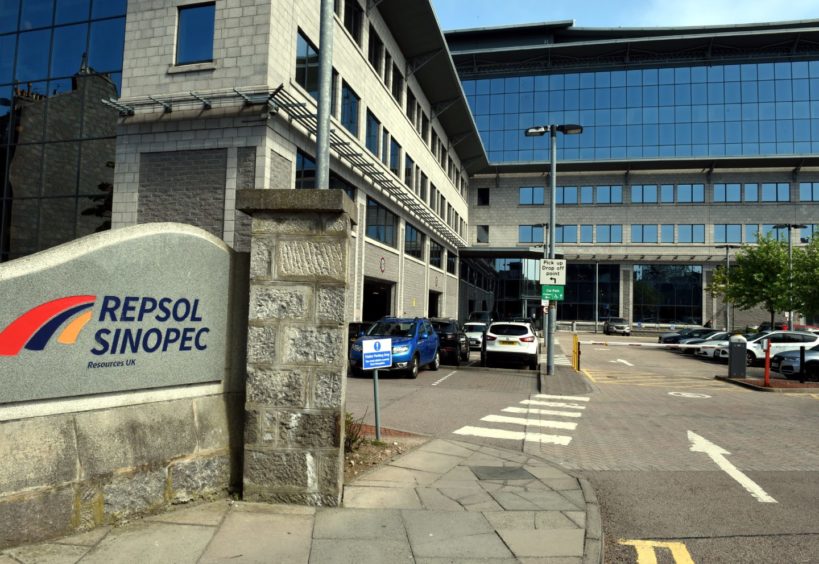 Spain's Repsol (BME: REP) and China's Sinopec have ended an eight-year North Sea dispute with a $2.1bn deal which will see Repsol become full owner of the joint venture Repsol Sinopec Resources UK.
Sinopec launched proceedings back in 2015 over the price paid by its subsidiary – Addax – for 49% of the business (then Canadian-led Talisman Energy's UK North Sea business) arguing the $1.5bn price was too high.
The Chinese firm wanted further compensation to cover "any additional investment" and "loss of opportunity".
A deal has now been struck where Repsol will acquire Sinopec's 49% stake in Repsol Sinopec Resources UK, meaning the Spanish firm becomes 100% owner.
Completion of the share transfer is expected by the end of this year.
Aberdeen-headquartered Repsol Sinopec has 884 employees, according to latest accounts filed on Companies House.
In a stock exchange statement, Repsol said that it will continue to work on a broad strategic collaboration with Sinopec, including through their joint venture in Brazil.
Repsol said it has made provision in its accounts for the arbitration, so there will be "no significant impact on earnings", but it will still amount to a $1.1bn hit.
A spokesperson for Repsol Sinopec Resources UK said there "will be no immediate changes to our business or operations, and we remain focussed on the delivery of our corporate strategy and business plan".
They added: "As always, we prioritise the safety of our operations and the health, safety and well-being of our people."
Herbert Smith Freehills advised Sinopec throughout the dispute.
Partner Tomas Furlong said: "We are delighted to have helped our client Sinopec meet its objectives for its North Sea business.
"We've advised Sinopec on this matter for over nine years in total, a period that spans some of the most disruptive periods on record for the oil & gas industry, and global business in general."
"We've advised Sinopec on this matter for over nine years in total, a period that spans some of the most disruptive periods on record for the oil & gas industry, and global business in general."
Recommended for you

Podcast: What's holding up the North Sea's £200bn prize? – with David Whitehouse