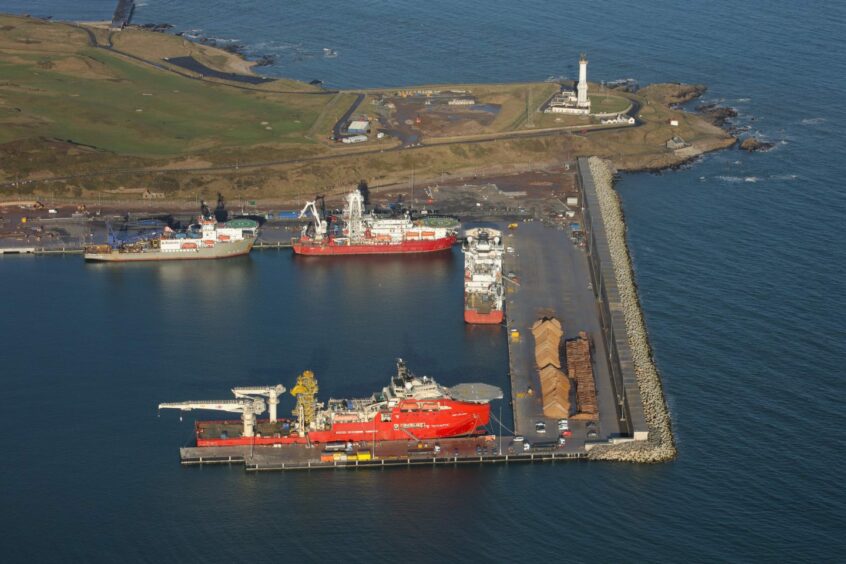 Port of Aberdeen has reported a return to pre-pandemic levels of activity a year earlier than expected, with 2023 showing further progress.
Bosses have highlighted three landmark successes during 2022:
The historic port increased turnover by 17% to £39.2 million as vessel arrival numbers surpassed 6,800, up 12% on the previous year.
More than 27.7 million tons of vessels and goods moved through the facility.
Operating profits of £21.3m – a 22% increase, compared to 2021.
Pre-tax profits surged to more than £16.9m last year, from £9.67m in the previous 12 months.
The latest financial year coincided with the harbour taking a big leap towards completing its £400m-plus expansion into Nigg Bay.
Its new facilities are expected to attract more and bigger vessels, including cruise ships.
Port chief executive Bob Sanguinetti said: "None of our success today, or in the future is possible without our people and I am incredibly proud of the team.
"Their expertise, coupled with our world-class infrastructure, strategic location and unrivalled supply chain on our doorstep means we are ideally positioned to capitalise on opportunities for growth in energy transition, trade and tourism."
The trust port has invested more than £500n in its infrastructure in recent years.
According to Mr Sanguinetti, "even closer private and public sector collaboration" is needed to "unlock the port's full potential for the nation".
The Northern Isles ferry service continued its recovery last year, with 163,000 passengers travelling through Aberdeen representing a 47% increase from 2021.
Port of Aberdeen said "positive momentum" from 2022 had "seamlessly" carried into this year.
Recent successes highlighted by the harbour include a record-breaking autumn and winter, as well as its rapid progress at South Harbour.
Construction has "advanced rapidly", with completion expected in Q2 2023, the port said, adding. "Vessel and project activity have intensified following a successful 'soft start' in July".
'Positive impact on the local economy'
"These increased activities have had a positive impact on the local economy," a spokesman for the harbour said.
He added: "As construction at the transformative Aberdeen South Harbour expansion nears completion in the coming weeks, the port is poised to capitalise on future growth, supporting the oil and gas, renewables, decommissioning, general cargo and cruise sectors."
Port of Aberdeen is the UK's oldest existing business. It was established as a commercial enterprise in 1136 by King David I of Scotland.
Recommended for you

Offshore Europe in the 90s: Unsettled times as Brown plans North Sea tax raid