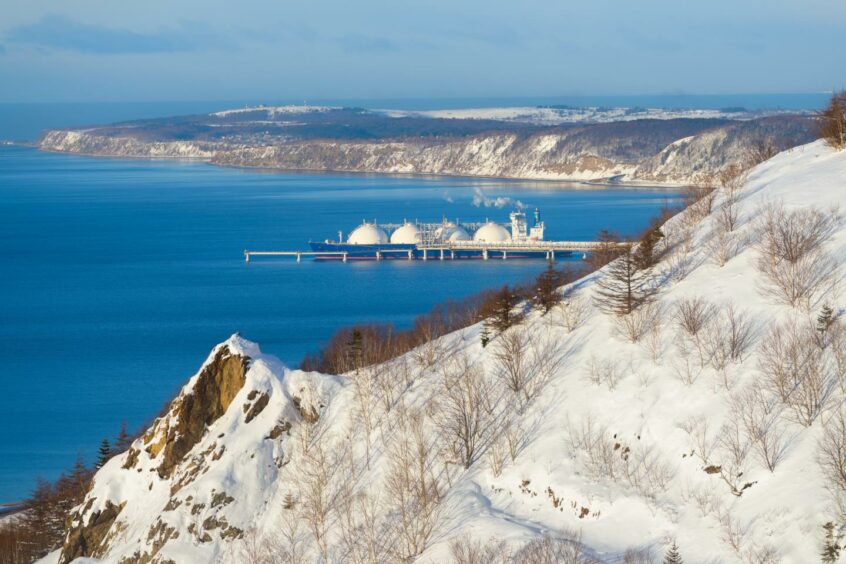 The UK has gone a full year without importing any Russian gas, a move hailed by Westminster as a "blow to Putin" and a boost to energy security.
Figures published on Thursday show the UK has not imported any Russian gas in the 12 months to end of March 2023.
At the same time, UK gas exports to Europe tripled over the same period, reaching a record high of 260 TWh for full-year 2022 – 47% higher than the previous record set in 2011.
While the North Sea produces the equivalent of around 50% of UK gas supplies, the country lacks storage capacity meaning much is sent elsewhere according to seasonal trade flows.
Last April the UK Government said it expected Britain would be able to stop importing Russian gas before the end of 2022, though rising North Sea production, a mild winter and easing commodity prices mean the deadline has been met sooner than expected.
Around £440 million was reportedly spent on Russian gas in 2022, though government figures confirm the UK did not receive any Russian cargoes from April 2022 onwards, resulting in a fall in its share of LNG imports from 21% in 2021, to 1.9% in 2022.
Russia was the fourth largest source of imported gas the year before, after pipeline supplies from Norway and liquefied natural gas (LNG) supplies from Qatar and the US.
Yet proportionally, just 4% of gas used in the UK in 2021 was derived from Russia.
A further caveat is that the UK sources additional supplies from Europe via pipeline, which may also contain gas originally produced in Russia that is later blended with other supplies.
Energy Security Secretary Grant Shapps said: "We have led the world in standing up to Putin's attempts to use energy as a weapon of war and, by slamming the door shut on Russian gas, we are helping to cripple the Kremlin war machine and safeguard the UK.
"It's positive households across the country will see their energy bills fall by around £430 on average from July, marking a major milestone in our determined efforts to halve inflation.
"We spent billions to protect families when prices rose over the winter, covering nearly half a typical household's energy bill, with wholesale energy prices down by over two thirds since their peak as we've neutralised Putin's blackmail.
"I'm relentlessly focused on reducing our reliance on foreign fossil fuels and powering-up Britain from Britain to deliver cheaper, cleaner and more secure energy."
Foreign Secretary James Cleverly said: "Thanks to the steps we and our allies have taken, including to fast-forward the clean energy transition and on energy efficiency, Russian energy revenue continues to be dented and global prices have also fallen."
Recommended for you

UK government says lack of supply flexibility could leave gas system "exposed"