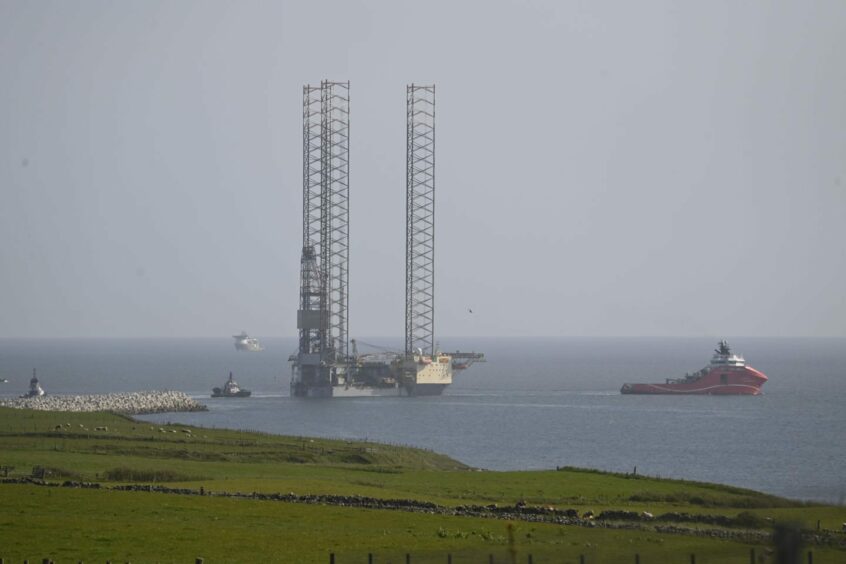 A towering oil rig, which has been part of the Granite City skyline for three months, has departed Aberdeen for the North Sea.
The Noble Innovator jack-up, standing 200 metres high, dwarfed the high-rises and even the Northfield tower when it arrived in the city in February.
Now it is heading out to the North Sea for work with energy giant BP (LON: BP) on a contract to decommission old oil and gas wells.
Maintenance work has been carried out on the rig and, at the time of its arrival, the Port of Aberdeen said it would benefit the city's economy to the tune of multiple millions of pounds.
Not the last oil rig for Aberdeen
Despite being a major hub for oil and gas activity, the rig is the first to be docked in Aberdeen's port.
It was only made possible due to the South Harbour expansion, a £400m project with deeper waters allowing the arrival of vessels from rigs to cruise ships.
A week before the Noble Innovator's arrival, Port of Aberdeen CEO Bob Sanguinetti outlined hopes for the area to host oil and gas vessels in order capitalise on fresh North Sea investment.
He said floating production, storage and offloading (FPSO) vessels – a type of ship used for developing oil and gas fields – are also hoped to appear at the port, alongside vessels to support the coming offshore wind boom.
The aim is not for these types of vessels to be based here indefinitely, but for finite workover periods.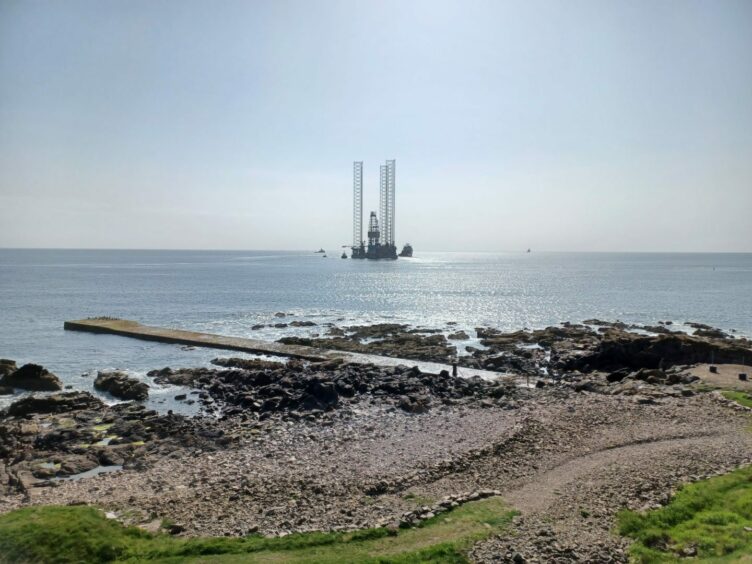 Chief commercial officer Roddy James said in February that the Noble Innovator is "probably one of the largest we'll see, height-wise, but we can have other vessels that are longer or deeper.
"From a height perspective we probably won't see anything taller than that."
Noble Corporation previously estimated that the rig would depart in May.
It is now heading out on work with BP until May 2024, on a day rate of $135,000.
Trade body Offshore Energies UK previously said rigs like these are "masterpieces of modern engineering" and help underpin the UK's decommissioning capabilities and "home-grown energy".
Recommended for you

Well-Safe Solutions signs global decom deal with BP