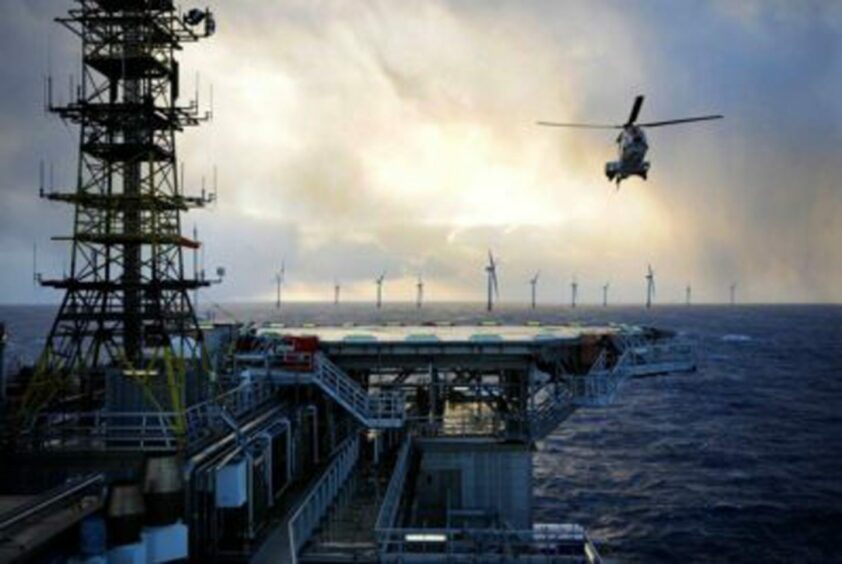 Adapting North Sea platforms to run on green power is, to borrow a previously used analogy, the industry's equivalent of open heart surgery.
Like that most complicated and meticulous of medical procedures, it is also a requirement if the UK's oil and gas industry is to operate beyond the next few years.
Quite aside from the laser scrutiny that companies are under day in, day out, industry has to hold up its side of the bargain and reduce its environmental impact.
As per the terms of the landmark North Sea Transition Deal (NSTD), signed in 2021, the sector has committed to "early reductions in offshore production emissions" of 10% by 2025, against a 2018 baseline.
Rising to a 25% cut by 2027, the overarching aim is to create a net zero basin by 2050, in line with the wider UK ambition.
Older oil and gas assets, which tend to be more emitting, reaching the end of the road will make a dent in that target, while the North Sea Transition Authority's (NSTA) efforts to clamp down on flaring and venting will help too.
Rewiring the North Sea
But in order to make the deeper emissions cuts needed for net zero by 2050, the industry is going to have to be rewired to run on green power.
If that sounds like a difficult task, then that's because it is, and the jury is still very much out on the best way to electrify the basin's countless bits of kit, both above and below the surface of the water.
"There's not a one size fits all approach – it very much depends on the asset, the location and what technology fits best," explained Chris Finnigan, Xodus' head of renewables projects, speaking from the show floor at last month's All-Energy conference in Glasgow.
Several platform electrification concepts have already been floated by the NSTA, some of which have been proven in other parts of the world.
As the names suggest, 'power-from-shore' involves connecting platforms to the grid via a subsea cable, while 'power from windfarm' links assets to turbines, with excess energy sent ashore.
The 'offshore microgrid' concept proposes powering operations from a dedicated wind farm, incorporating a battery to absorb power, and 'standalone solutions' link turbines specifically to a single platform for partial electrification.
Mr Finnigan added: "Power-from-shore is clearly a good option if it's economical to install a subsea cable – that isn't a cheap thing to do.
"Equally, looking at the integrated delivery of power from offshore wind to platforms is another very viable opportunity. But there's no clear winner, it's dependent on numerous factors."
Costly and tricky brownfield work
While the platform electrification wheels are in motion, it is still early days for the UK North Sea, and the open heart surgery operation is still a way off.
Given the age of many of the North Sea's structures, brownfield modifications will be particularly "tough", says Madhu Basu, business development manager at Siemens Energy, based in Aberdeen.
She added: "There are assets that are decades old, and then there are other that are far younger. Space is premium, but also weight is very difficult, and the level of electrification could depend on how much space you have on the topside, and how much weight it can take.
"It also hinges on whether companies are willing to spend money to go subsea and all the equipment that goes with that. There are a lot of challenges, and it's going to have to be a tailored solution."
Learnings from Norway
A few hundred miles away Norway's oil and gas industry is comfortably winning the electrification race, and several projects are up and running, most notably the Hywind Tampen floating wind farm.
Fortunately, that does mean there are learnings to tap into, and companies with experience will be aiming to capitalise on the UK's burgeoning drive.
Simon Wynne, head of energy industries UK at technology giant ABB, said: "We (ABB) are deeply involved on both sides of the North Sea, particularly on power-from-shore in Norway.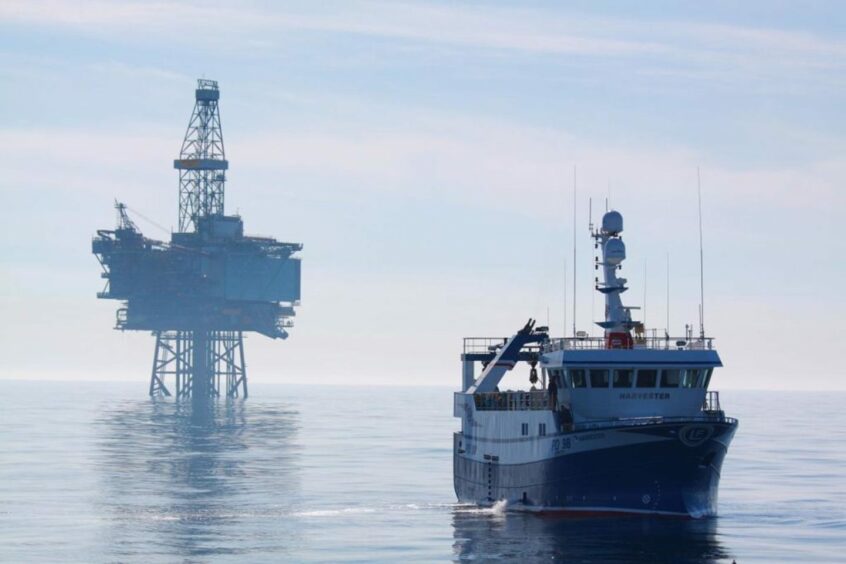 "We have a number of good case studies of achieving that, and we're in the process of commissioning the Oseberg field. The benefit of that is removing the equivalent of 320,000 tonnes of CO2 per year.
"But we don't see the same pace in the UK; we have the capabilities to decarbonise that production offshore, but it's moving more slowly."
INTOG quickening the pace
One thing that will accelerate the pace of platform electrification in the UK is INTOG, or Innovation and Targeted Oil & Gas (INTOG) for long.
The Crown Estate Scotland managed leasing round allowed developers to bid for seabed rights to build wind farms that will, eventually, supply power to oil and gas operations.
Cerulean Winds, TotalEnergies and BP were named amongst the winners, with the former recently unveiling monolithic plans to decarbonise huge chunks of the North Sea.
Widespread electrification is going to take more than a steady pipeline of offshore wind projects though, with Mr Wynne highlighting the importance of that old conference faithful.
"One part that is crucial to that success in Norway – it isn't just the technology – is collaboration. That is across the board – with the operator, the EPC contractor, and the vendors working together.
"Combining offshore wind and platform electrification is a huge opportunity, but it's going to require great collaboration. That is something that we at ABB have learnt, and it's something we'll be bringing to our UK projects too."
With the INTOG results now out in the open, the pressure on industry to decarbonise growing, and a government subsidy for doing so currently available, the stage seems set.
A solution to the power-from-shore concerns?
But concerns have been voiced that Westminster's aid, included as part of the energy profits levy, may distort decision making.
At a conference earlier this year, an offshore wind expert said the levy could push companies towards installing power from shore cables, that would then be obsolete once the platform reaches the end of its life.
It's a valid concern, particularly given the huge costs of installing subsea cables, but Norway, as is so often the case, could provide the answer.
Operator Var Energi (OSLO: VAR) has unveiled plans to use floating offshore wind at the Goliat platform, which is already electrified using a cable from shore.
Dubbed GoliatVind, the projects is exploring using the existing link to send green electricity to the Norwegian mainland, providing an alternative use for the connection once that platform stops producing.
While Ms Basu points out things are still at too early a stage in the UK for this to be the key, there are hopes that such assimilation will be possible at some point down the line.
"That sort of integrated approach is the key to the North Sea, and the industry going forward – we need a little bit of everything," said Mr Finnigan.