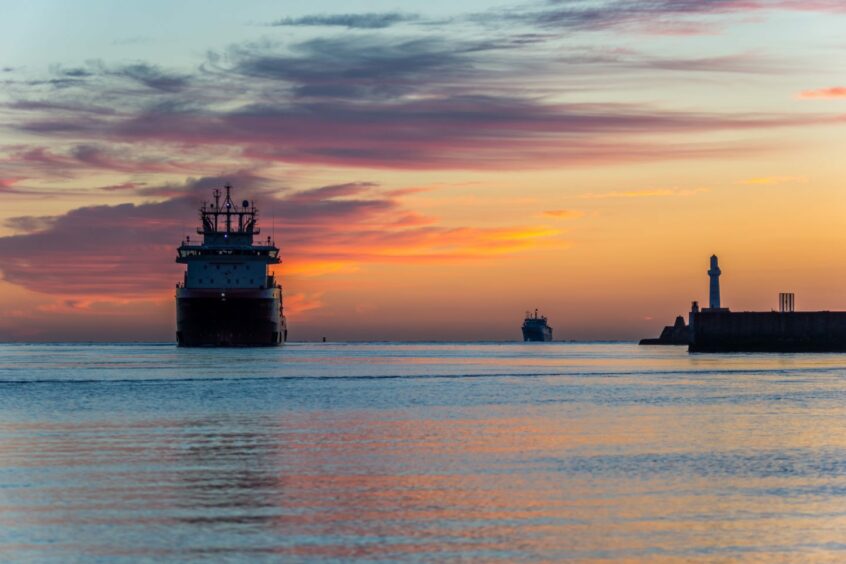 The question of whether the UK needs more oil and gas licensing in the North Sea is one which has been on the minds of industry and policymakers.
That's in the context of energy security, costs, and whether its compatible with international standards warning against new exploration.
"It's a really valid question and it's an important one that we need to be able to talk about," says Stuart Payne of the North Sea Transition Authority (NSTA), which is due to award its 33rd offshore round licences in coming months.
"Where do we stand in terms of cold data? 83% of the world's energy comes from oil and gas, three-quarters of the UK's energy comes from oil and gas.
"We are going to be using oil and gas for decades and decades to come, and the same reports that will have quotes that will help some arguments also have quotes telling you that we're going to be using hydrocarbons for decades and decades to come.
"We are determined that we accelerate the transition as fast as we can and that we play our part in that. We are also determined that the UK's production is as clean as it can possibly be, because we can control that. We can't control it on stuff we import."
Controlling domestic production
The NSTA estimates, in every scenario through to 2050, the UK will remain a net importer of oil and gas, so demand will continue to outstrip domestic supply for decades.
So the UK will be reliant on other countries for oil and gas, but it's a question of to what extent.
The NSTA says cuts in flaring emissions over the last two years is the equivalent combined emissions of the cities of Aberdeen and Dundee. That's a "lever of control" it can't exercise over imports.
In terms of employment, the UK supports tens of thousands of jobs directly in oil and gas, which will be at risk if the industry winds down.
"And crucially, we are going to be using these resources anyway, so our job, looking forward, is to say how do we make sure that we try and keep that balance right," says Payne.
He adds that every single project reviewed by the regulator takes into account production decline modelling and keeping emissions within the 1.5 degree global warming limit as part of the NSTA's "effective net zero test".
This is separate to the UK Government-designed Climate Compatibility Checkpoint, which is used to inform ministers on whether to endorse the NSTA in launching a new round.
The NSTA continues to have final say on whether to launch a new round (more on that, below).
Cash and carbon
"We as a state or a society have already sunk cash and carbon into building this network," notes Payne.
"We have to be careful as we transition –  not instead of – as we transition that we make the best use of the investments we've made in the infrastructure we've got.
"That's both for oil and gas, so as an example, if we can produce more through satellite development of existing infrastructure, then that's a win, but secondly, keeping that infrastructure around.
"I talk about places like Bacton as the poster children of this – we have the opportunity to give a new life to these things as centres of production for hydrogen, centres for storage and being part of the transition.
"We can't do that if we scrap them."
North Sea licensing – isn't the oil exported?
The fact that oil-based projects in the West of Shetland like Rosebank and Cambo will see products being exported has drawn criticism.
Payne won't talk specific projects, but notes the need for industry to make its case more clearly about the products it uses and the fact that the UK – despite the need to go to refineries in Europe first – is still a net importer of oil.
"The flows of both refined and unrefined crude and the products that it turns into, in and out of refineries, particularly in Europe, is historic. And that relates to the refineries that are set up, the way that the companies have chosen to do it, the types of crude involved, but also the different demands.
"So if you look at the amount of crude that flows out of the UK and the amount of crude that flows back into the UK, we are still a net importer of crude.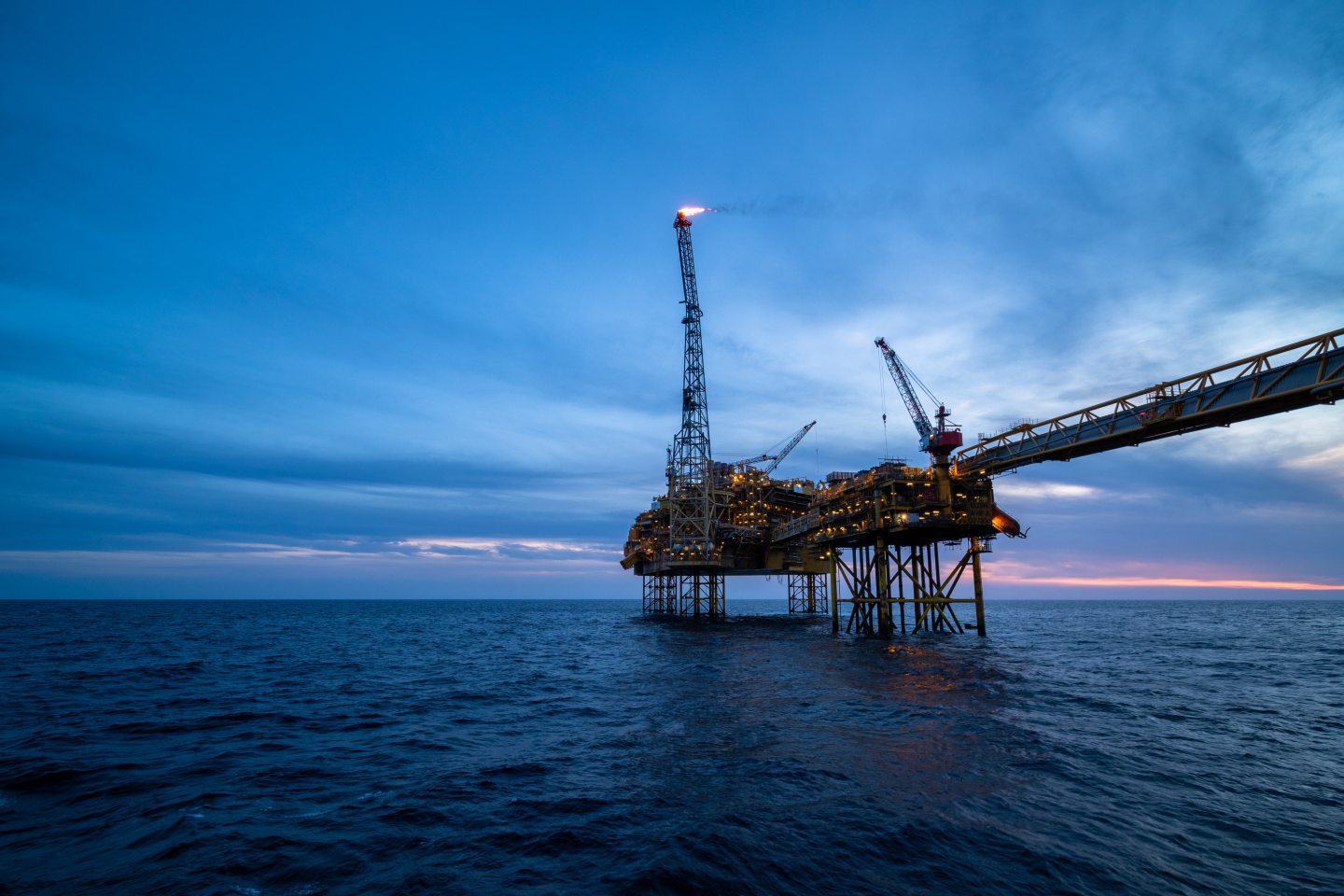 "That some of it goes through refineries as Product A and we then have to buy it back as product B – yeah, those things move around because that's a reality of how that world works.
"We still need to do the work around making sure we have control over those molecules. It's still a security of supply issue, it's just a different one."
Payne also notes, with some broad exceptions in the southern sector, most UKCS fields aren't one type of product; most large oilfields have large gas reserves too, for example.
Meanwhile, around half of the UK's gas comes from the North Sea, the rest is imported.
Will there be any more North Sea licensing rounds?
Is this the last hurrah for UK North Sea licensing? The NSTA has discretion on whether to launch further rounds, and ministers, using their climate checkpoint system, can decide whether to endorse their decision.
Payne says they need to test whether there's appetite by looking at the data and deciding from there. This interview takes place days before Labour's policy announcement that it would prevent further licensing.
Asked about the potential for more, Payne notes that relinquishments are going on right now, and "you have to let the dust settle" before a decision is made.
"Right now, for reasons I understand, there will be desire to say we want a quick answer almost philosophically, which we've never done historically. We've always said we'll take a moment.
"To give you some context, it's exactly the same with carbon storage. And we know, because there's a clear government target of 180 megatons per annum by 2050, there will need to be future rounds.
"We have absolutely no plans at this stage for what that will look like because we need the dust to settle.
"And there's also a very practical basis which is we, along with industry, run two rounds at the same time  – so the carbon storage round and the licensing round. These are incredibly complicated, involved detailed processes involving literally dozens and dozens and dozens and dozens of interviews with companies, and then the huge process to do that properly. The teams are right in the middle of that, and so we are doing that first and then we'll do next questions."
What's happening with the 33rd round? When will awards be announced?
The first of the awards for the 33rd offshore licensing round are due to be announced in Q3, deliberately prioritising areas with potential to be "quick gas" projects, tied in to production as quickly as 18-24 months, supporting energy security.
"That stuff excites me," says Payne, who also notes the average time for discovery to production is now five years, down from historic highs of 20-25 years.
The NSTA is prioritising the SNS because it thinks around a trillion cubic feet of gas opportunity in the southern North Sea.
Other licences for areas like the west of Shetland and the central and northern North Sea are expected to follow later.
It's one part of the puzzle, which also includes licences for the Rough and Bains gas storage facilities, and encouraging the reopening of hundreds of wells.
The NSTA estimates there are 700 wells shut in or not currently producing which can be "unlocked" at low cost and low impact to the environment.
Recommended for you

NSTA CCS boss talks about making the Track process 'sustainable'