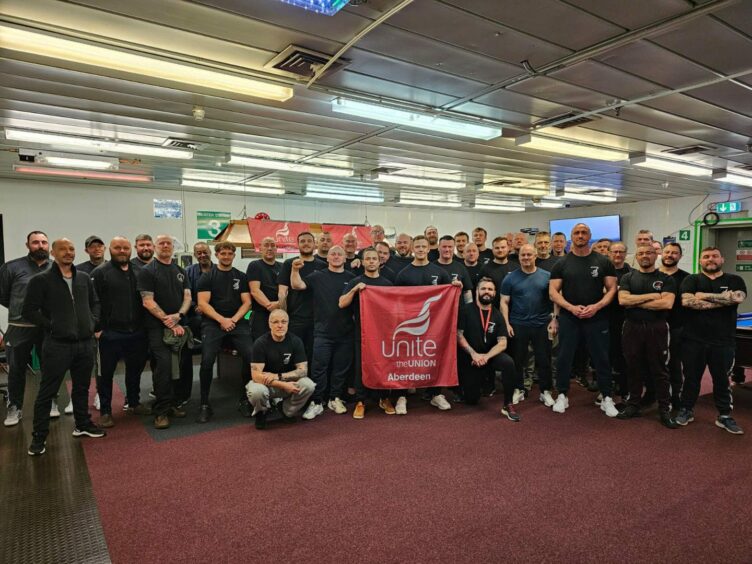 Hundreds of North Sea contractors are set to down tools for two days as of this morning, though some negotiations have resumed on the strikes.
Unite initially said it expected around 1,650 contractors across five companies to participate in industrial action this week, with a 48-hour stoppage beginning at 6:30am this morning (1 June) and ending at 6:29am on 3 June.
However, around 800 Bilfinger contractors will not participate in action planned over the next fortnight.
A spokesperson for Bilfinger UK, said: "Through ongoing negotiations with Unite the Union, the union have agreed to postpone all industrial action for Bilfinger personnel whilst the latest Bilfinger offer can be tabled to their members.
"Bilfinger remains focused on finding a positive solution."
A Unite spokesman confirmed that around 650 Stork workers and 200 employed by Sparrows would continue with the 48-hour action.
"Negotiations remain ongoing with the various companies involved in these offshore disputes and developments could occur at a late stage," they added.
Disciplines including electrical, production and mechanical technicians, deck crew, scaffolders, crane operators, pipefitters, platers, and riggers were expected to down tools.
It follows related action by around 1,400 workers throughout April and May amid escalating disputes over jobs, pay and conditions.
The union said its action would hit operators including the likes of Apache, BP, Harbour Energy, Enquest, Ithaca, Repsol Sinopec, Shell and TAQA, though a revised list of affected assets and operators is not currently available.
Unite general secretary Sharon Graham said members were "taking the fight to multibillion oil and gas corporations."
"Unfettered corporate profiteering at the expense of our members will not go unchallenged. Unite is determined to deliver better jobs, pay and conditions in the offshore sector, and deliver we will," she added.
A spokesperson for Stork told Energy Voice: "We remain focused on engaging with our employees, clients and the unions to bring the ongoing grievances to a timely resolution that protects and sustains employment opportunities, supports safety and operational continuity. This continues to be our priority."
Sparrows declined to comment.
A further two-day work stoppage is set to run from 8 June to 10 June the following week.
The RMT union, which has Stork members striking, said unions had been led to believe the employer was prepared to make an improved offer but nothing in writing emerged.
General secretary Mick Lynch said: "Our members have had enough of their employer not taking their pay claim and other outstanding issues seriously."
Mr Lynch accused Stork of attempting to challenge the ballot using anti-trade union laws, and added that more North Sea strikes "will be put on if needed".
Workers treated as 'political football'
Meanwhile campaigners for a just transition said the current rhetoric by oil firms around jobs has not seen workers treated fairly.
Rosemary Harris, Just Transition Campaigner at Platform, said: "Oil companies are treating workers like a political football, talking about protecting jobs when it suits them and laying people off when it doesn't.
"Oil and gas has long been bad for jobs, for energy security and for the climate. Workers do not need meaningless platitudes about jobs from industry and government, they need their demands for a just transition to be taken seriously."
It follows a report co-authored by the pressure group which found that "low morale" and a "culture of fear" amongst workers were cited as key barriers to the energy transition.
Recommended for you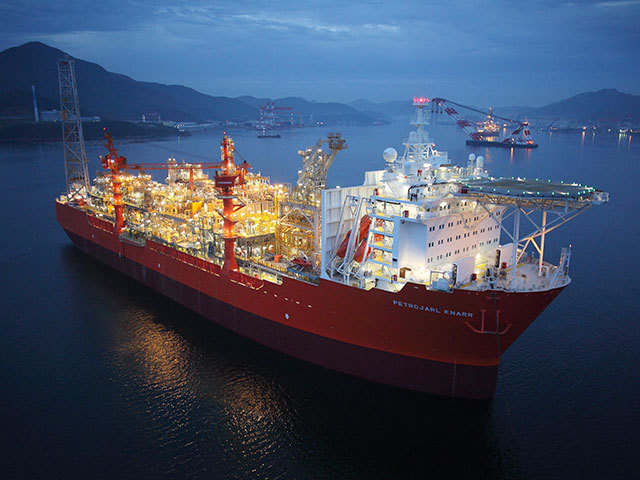 Rosebank oilfield approved by UK regulator