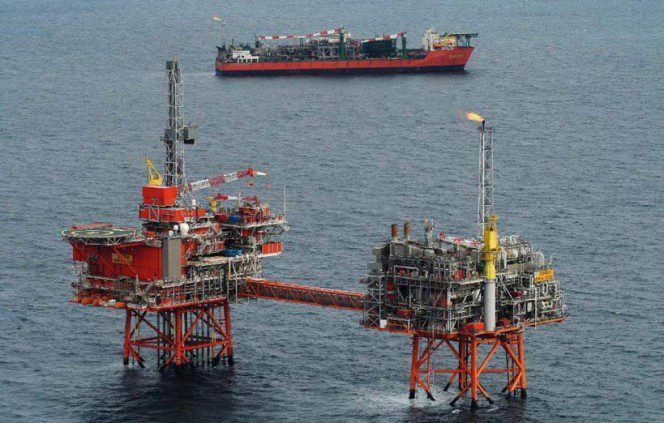 Work is underway to significantly boost production at Ithaca Energy's (LON: ITH) Captain oilfield and simultaneously slash emissions from it – by up to 100,000 tonnes of CO2 equivalent per year.
CEO Alan Bruce said that's the equivalent of taking 65,000 cars off UK roads, citing data from finance and research firm NimbleFins.
He described the plans for the oilfield, 90 miles off Aberdeen, as "a real differentiator for us as a company" speaking to investors last week.
Ithaca's Enhanced Oil Recovery (EOR) technology adds polymers to water to make it thicker, making it more effective at sweeping oil towards production wells inside the reservoir.
Captain has already recovered over 10 million barrels using the method since the first phase of EOR came online in 2016.
Phase 2, sanctioned in 2021, is aimed at delivering 40 million more barrels over two phases, with seven wells being drilled.
That's ahead of first injection slated for Q1 2024 in Ithaca's environmental statement – but it could happen sooner, said Mr Bruce.
"We're expecting first production and first polymer injection towards the end of this year into next year, – with the impact of that being seen in 2024 in terms of the polymer making its way into the production wells, and peak production expected in 2025."
'Really offsetting the natural decline in the portfolio'
The EOR phase 2 development is "still on schedule and on-budget," he added, noting the strategic importance of Captain to Ithaca Energy.
While the firm awaits new developments, like its huge Cambo field in the West of Shetland, Captain EOR can substantially mitigate production decline in the portfolio.
It's a "real differentiator" in terms of the technology continuing to add value, as well as where it may be applied elsewhere, explains Mr Bruce.
"Also just the fact it does provide that growth increase in Captain production from around 20,000 to 40,000 barrels per day.
"Really offsetting the natural decline in the portfolio and support that stable outlook in the 70-90,000 barrel a day range for the next several years, before we invest and bring online the larger greenfield and brownfield developments in the portfolio"
Electrification removes CO2 equivalent of 65,000 UK cars
Captain is a billion barrel field, which started production in 1997, but Ithaca sees plenty of life in it yet.
Over 70% of its emissions are linked to power generation and Ithaca's planned electrification scheme could remove up to 100,000 tonnes of CO2 equivalent annually.
According to NimbleFins, average UK car emissions annually are 1.68 tonnes of CO2 per year, meaning the equivalent emissions of just shy of 65,000 cars are being removed.
The North Sea needs to grapple with emissions after a deal between industry and government was struck to cut it down by 50% by 2030.
Mr Bruce confirmed that Ithaca has confirmed that a concept for electrification – powering the platform via renewable sources, rather than diesel or gas generators – is viable.
Ithaca has now moved that scheme into front-end engineering design (FEED), assessing a potential power from shore solution (subject to grid connection) or a nearby wind development.
Mr Bruce said: "The project itself has the potential to save over 100,000 tonnes of CO2 equivalent per year. Which, depending on which country you're in, could be, in this country, up to 65,000 cars' equivalent.
"So, a really good project, helps support the general industry push towards decarbonisation and will drive the asset's emissions intensity down into the single digits."
Recommended for you

West of Shetland: The projects in the UK's oil and gas hotspot