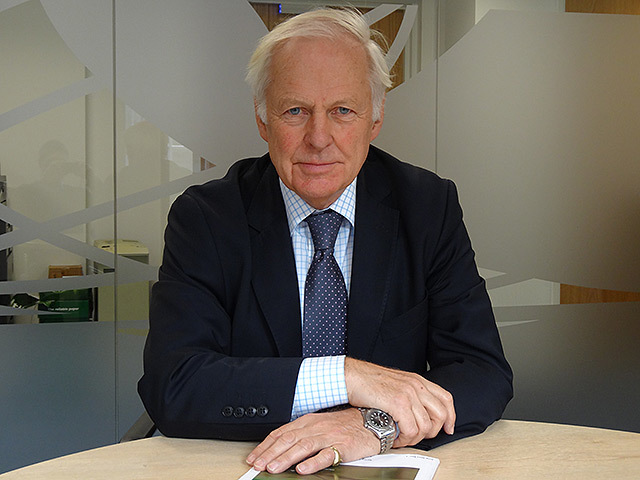 The outgoing chairman of Serica Energy (LON: SQZ) used his final statement to deliver a scathing takedown of the UK's main two political parties.
As his parting shot Tony Craven Walker slammed the Conservative and Labour parties for the "damaging and totally illogical impact" to the Scottish economy of their respective North Sea policies.
Since Serica's 2022 AGM there has been a "whirlwind of anti-oil and gas sentiment", he argued, with "UK industry caught in the cross fire".
The North Sea veteran said: "The Tory Party introducing more and more complicated and penalising tax changes, the latest of which, announced only three weeks ago, will do little to restore confidence, and the Labour Party by advocating even harsher taxation policies and stating that it will constrain new investment in an industry which has been fundamental to the UK economy, and particularly to the Scottish economy, for as long as I have been working for it – and that is a very long time!
"All of this is having a damaging and totally illogical impact on a business essential to Scotland, to the UK Treasury, to UK security and the economy and fundamental to the changing energy scene. However, I believe that sense and reality will prevail. It has to. It always does."
Stepping down today
It was announced earlier this year that Mr Craven Walker would leave London-listed Serica after 18 years with the North Sea oil and gas operator.
David Latin, a member of Serica's top team since 2021, has been lined up to replace him.
Mr Craven Walker been a leading figure in the UK oil and gas industry since the early days, having kicked off his career by playing a key role in BP's development of the landmark Forties field.
From there he founded two oil companies – Charterhouse Petroleum, where he held the post of CEO; and Monument Oil and Gas, where he was CEO and later chairman – and was an original member of BRINDEX – Association of British Independent Oil Exploration Companies.
In 2004, he took on the chairman brief at Serica in 2004, when it was just a "small exploration company operating in the North Sea and South East Asia".
In his parting letter issued on Friday, Mr Craven Walker  said: "The UK is fortunate to have the resources of the North Sea, be it oil and gas, wind energy or wave energy and it is essential, for the country to benefit, that government provides a stable and supportive backdrop to ensure that all these resources are managed responsibly and that companies, like Serica, who have the technical skills and experience offshore are encouraged to harness and optimise the benefits for everyone.
"There are ways of doing this but it needs a far better informed, more enlightened and, dare I say it, braver and longer term approach from government and the powers that be if the opportunity and the vital supply chain for offshore projects are not to be snuffed out and critical infrastructure protected. The industry will need some reversal of policy."
Offshoring emissions is "greenwashing"
For much of the last year the North Sea oil and gas industry has been fighting its case on two – and sometimes more – fronts.
Tax changes on the sector enacted by the Conservatives have delivered blow after blow to investor confidence, with companies shelving numerous projects as a result.
Then there is the hostility of the Labour Party – seen by many as the government in waiting – to future North Sea exploration and production, though this attitude has been tempered in recent weeks.
"At the moment the skill sets, entrepreneurial capabilities and confidence of UK based North Sea companies are being severely hampered by three waves of tax changes in 12 months," said Mr Craven Walker.
"This is forecast as having a very significant negative impact on the industry, which is largely based in Scotland and the North East, with potentially negative long-term effects for those areas in particular as the UK loses skills and investment so essential in providing so many jobs in the North. Counter intuitively, as well as hitting Scotland and the North East and ultimately reducing UK Treasury returns, it also has a negative impact on the UK's claim to be focused on reducing carbon emissions.
"As has repeatedly been said, replacing North Sea production with more carbon intensive overseas imports (elsewhere it is called "greenwashing") simply increases overall carbon emissions in addition to hitting cash flows which could be used in new energy technologies if the tax system was less punitive. A double if not triple whammy!"