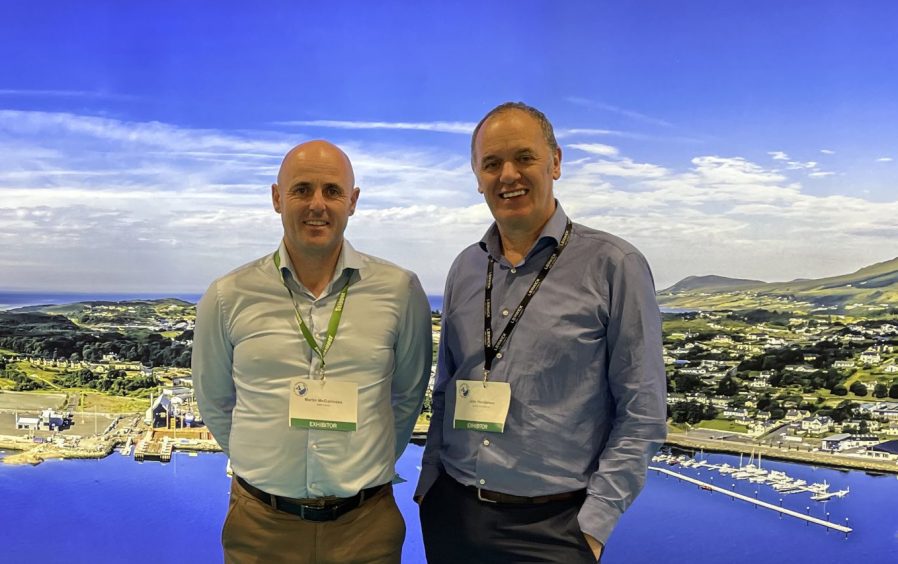 Shetland-based Ocean Kinetics has announced a strategic investment in MMG Ocean, in a move set to spur new jobs and facilities.
Ocean Kinetics said on Wednesday it had made a "significant" 25% investment in Killybegs-based MMG, with a view to driving innovation and growth in the marine engineering sector.
The deal – the value of which was not disclosed – will see the two combine their expertise and experience to deliver engineering solutions, welding and fabrication services.
It follows collaboration between the two firms on a number of successful projects, including a clean energy storage system in the aquaculture sector and the construction of marine-grade metal frames for use in offshore wind.
Operating since 1992, Ocean Kinetics offers a range of engineering solutions including fabricating steel, machining and manufacture, inspection and testing, insulation and cladding, and other services such as rope access and underwater works.
The company has workshops and design offices in Shetland as well as two workshops in Aberdeen, a workshop in Orkney, and a sales office in Oban.
The arrangement has already proved "mutually beneficial" Ocean Kinetics said, with work being referred across the two businesses as needed.
Managing director John Henderson said: "We are really excited about our partnership with MMG Ocean, which brings together Ocean Kinetics' extensive industry experience, market reach, and resources with MMG Oceans' innovative product development, expertise, and access to European markets.
"It undoubtedly underscores the synergy between the two companies and positions us as industry leaders across a range of sectors.
"Building from an established relationship, we now have a solid base from which to expand our reach and create transformative engineering solutions that bring genuine innovation to the marketplace."
MMG managing director Martin McGuiness added: "Our collaboration with Ocean Kinetics opens up immense opportunities, and we believe that our partnership will give us the capacity to expand and deliver a much wider offering than each of us currently has.
"Fusing the design expertise and production capacity of both companies gives us the ability to fulfil major contracts in renewables, energy, marine, aquaculture and fisheries, decommissioning, power, and utilities sectors across the UK, Ireland, Europe, and beyond."
Recommended for you

Nova wins €20m funding for world's largest tidal site in Orkney