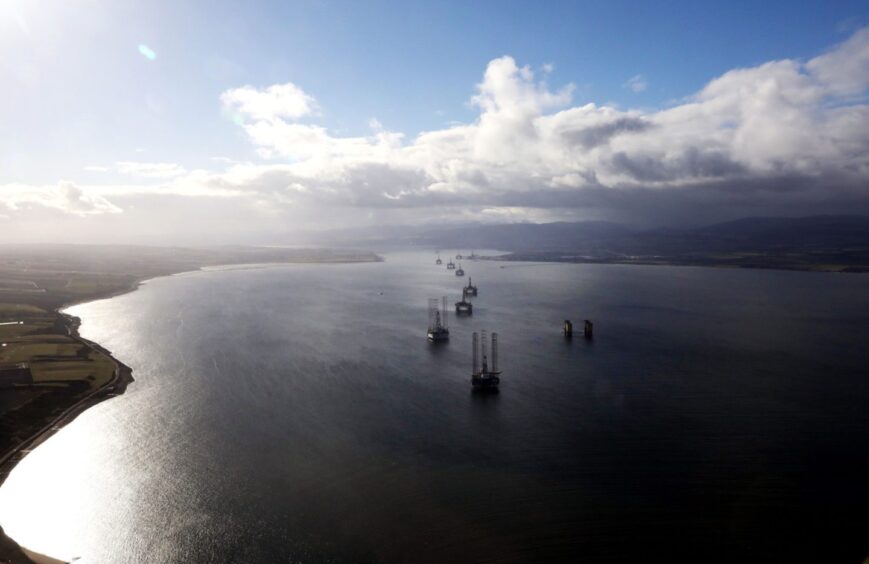 The UK Government plans to award North Sea oil and gas licences every year in new legislation being announced this week.
A new bill, to be introduced in the King's Speech on Tuesday, would create legislation which will invite applications for new licences on a yearly basis.
Currently there are no fixed terms for North Sea rounds, and the licences awarded in the 33rd round last month were the first in three years.
The new bill would be seen as a shot in the arm for the oil and gas sector, which has had £100bn of projects stalled due to political uncertainty on the future.
Industry bosses have also warned that new production has not been going fast enough to prevent an early end to the North Sea industry.
The government says that introducing annual awards will protect jobs, tax receipts and reduce reliance on imports which have a higher carbon footprint.
It also states that each licensing round will only take place in key tests are met that support the transition to net zero.
However campaign groups, including the NGO Greenpeace, have said it is "backward- "backward-facing" and said it would challenge new licences in court.
The International Energy Agency also said in September that no new long-lead-time oil and gas projects are required if the world is to hit net zero.
Prime Minister Rishi Sunak has been seeking to use oil and gas as a political platform going into the next general election, setting a different path to Labour which has been ambiguous on its position for new licences.
He said: "Domestic energy will play a crucial role in the transition to net zero, supporting jobs and economic growth, while also protecting us from the volatility of international markets and diversifying our energy sources.
"The clarity and certainty that our new legislation will provide will help get the country on the right path for the future."
Britain is currently dependent on fossil fuels for 75% of its energy needs.
Response
Offshore Energies UK (OEUK) CEO David Whitehouse said: "The UK needs the churn of new licences to manage production decline in line with our maturing basin.
"A predictable licencing process with transparent checks will support the highly skilled people working in the sector, while ensuring the granting of new licences is compatible with energy security and net zero."
He added: "While we continue to use oil and gas, we should prioritise our homegrown production to support our energy security, our economy, our jobs, and our world class supply chain that will be the foundation of our low carbon future."
Ryan Crighton, policy director at the Aberdeen and Grampian Chamber of Commerce, said: "This is a welcome step from the UK Government, as it is an irrefutable fact that we will still need oil and gas in our energy mix all the way out to 2050 and beyond, albeit in decreasing amounts.
"So, part of the net zero and energy transition debate needs to be about where we get that oil and gas from. For the UK, that needs to be the North Sea.
"Where the alternative is importing oil or gas at a greater carbon cost, then we must favour domestic production.
"We believe that this line is pragmatic, as it commits us to sourcing the fossil fuels we need in a manner which minimises emissions and secures tens of thousands of Scottish jobs."
However NGOs piled cold water on the North Sea licences announcement.
Tessa Khan, executive director of Uplift said: "Rishi Sunak is playing politics with energy policy, when what we urgently need is a government that's serious about bringing down people's energy bills and ensuring we have a secure and affordable power supply.
"An estimated six million households in this country now can't afford to heat their homes in winter. Unlike insulating homes or boosting renewables, this does nothing to help ordinary people, it just boosts the profits of oil and gas companies."
Recommended for you

UK imports 'record' LNG amid growing reliance on US gas