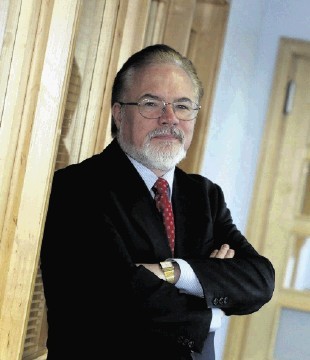 An oil and gas technology body will offer companies the chance to suggest solutions for cutting oil and gas production costs whilst nurturing production in Aberdeen next month.
The Industry Technology Facilitator (ITF) will ask oil and gas firms to present innovative solutions at the Technology Showcase being held at the AECC on March 4.
In partnership with Oil and Gas UK, the ITF will discuss present tech challenges in the UK continental shelf and offer them a chance to showcase their technologies.
Among the presentations at the event will be "PETMiner: Increasing the speed and cutting the costs of reservoir characterisation" by University of Leeds professor, Quentin Fisher.
He said: "A key aim of the PETGAS project has been to build a robust database of key petrophysical properties that can be used to make rapid estimates of the properties of unknown samples based on their microstructure.
"Our specialist software, PETMiner, has been developed to visualise this and other petrophysical properties data."
Malcolm Connolly, founder of CyberHAWK Innovations, will also discuss operational and economic benefits for late life asset management.
He said: "From ageing and life extension to turnarounds, shut-downs and decommissioning, it is evident that asset managers of the 280 installations in the North Sea, all face similar problems. How to inspect hard-to-reach assets, without shutting down or interrupting operations, quickly and safely, is a major headache.
"ROAVs have been developed to offer an innovative inspection method that can significantly reduce safety risks and maximise facility uptime, hence increasing production efficiency."
ITF's chief executive officer, Dr Patrick O'Brien, said: "The importance of new technological solutions cannot be stressed enough, especially in the current climate. We are confident that these projects, as well as the others at the showcase could ultimately help deliver cost reductions and efficiency improvements while contributing to environmental sustainability in the sector.
"The Showcase provides a stage for developers to demonstrate their work and, as was the case last year, I hope to see potential customers and collaborators discussing these solutions at the event and then ultimately back in the workplace."
Recommended for you

'Ronseal moment': OGTC renamed as Net Zero Technology Centre