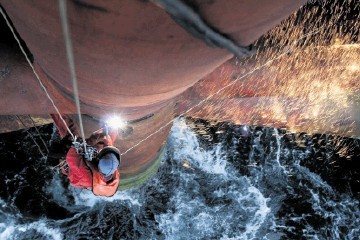 Asset integrity services company Stork has collaborated with Emerson Process Management to use Emerson's Roxar SandLog wireless sand erosion monitoring system in the UK Continental Shelf for the first time.
The new wireless devices are being used on a North Sea major operator's installation, providing online monitoring of sand erosion from the field.
Monitoring erosion helps prevent the failure of equipment and loss of containment of hydrocarbons and the potential consequences of that happening.
"With operators' increased focus on the bottom line, effective protection from sand erosion and corrosion can be an important factor in maintaining the successful and economic flow of hydrocarbons from reservoir to refinery," said Kjell Wold, business development manager for flow assurance at Emerson Process Management.