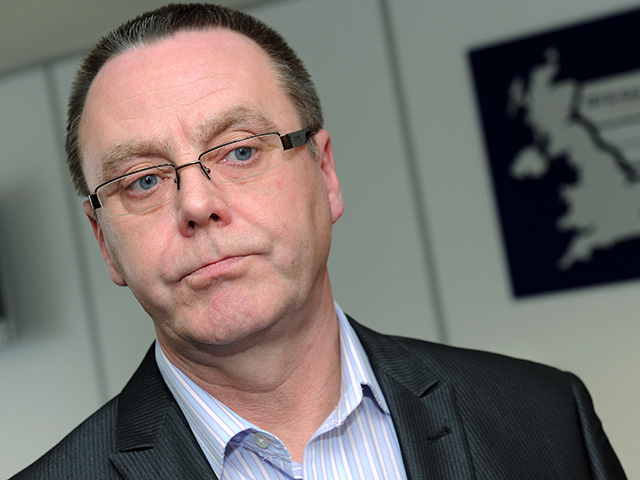 Oil companies' "slash and burn" approach to cutting the costs of their North Sea interests is putting Scotland's offshore industry at risk, a union leader has warned Holyrood.
Jake Molloy said the industry's use of the "blunt instrument" of redundancies was damaging the long-term future of energy in the north-east.
The RMT organiser was joined by other union representatives in warning that workers were avoiding reporting dangerous safety breaches because of a "climate of fear" over job losses. Helicopter safety in particular was highlighted by the delegates, who also represented the STUC and Unite.
Mr Molloy said: "It's a consequence of the industry approach – the slash and burn approach. There seems to be little take-up or engagement on how we can be more efficient or more productive without the blunt instrument of redundancy. It's having an effect of developing this culture of fear.
"There's clearly a culture of fear developing on the ground where workers are reluctant to challenge, reluctant to question, reluctant to report for fear of losing their jobs.
"That doesn't necessarily make it unsafe. (But) It does absolutely make it less safe and that's a serious worry."
He told the Scottish Parliament's energy committee that one offshore worker was so afraid of redundancy he didn't even feel he could complain about a "loud snorer" in a nearby bunk.
Mr Molloy said: "If you can't make a complaint about a lack of rest because the room you're sharing is occupied by a loud snorer, without fear of being sacked – that's what has happened – are you likely to challenge on maintenance procedures, are you likely to challenge on unsafe acts?"
Mick Borwell, health and safety director with Oil & Gas UK, said: "The offshore oil and gas industry takes the safety of its workforce extremely seriously and that is why so many measures are in place to ensure oil and gas operations are as safe as they can be.
"We would be extremely concerned if there is a reduction in the willingness of our offshore workers to report safety concerns, and would therefore strongly urge them to use the channels open to them in their own organisations, or the anonymous hotline to the Health and Safety Executive, to report any concerns."
Recommended for you

North Sea oil revival may hinder renewables firm's attempts to attract workers