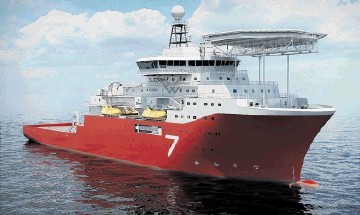 Subsea 7 will provide decommissioning services for the second phase of Centrica's Rose and Stamford gas field decommissioning programmes, located in the southern North Sea.
This project is the latest call-off contract under a partnership frame agreement signed in 2005. Subsea 7 has partnership frame agreements with several independent operators, to provide services on a long-term preferred supplier basis. This collaborative approach is helping to drive down costs and promote early engagement on a wide range of projects.
Subsea 7 has been safely performing North Sea decommissioning for over 25 years and will draw on this extensive track-record of diverse experience to provide Centrica with safe, cost-effective and fit for purpose solutions.
Having successfully completed phase one in 2015, phase two will focus on the safe removal and recovery of a greater number of subsea pipeline components, and the responsible management of waste disposal. Both phases are part of an overall decommissioning programme agreed with the Department of Energy & Climate Change (DECC).
Offshore activities are scheduled for 2016 and will be performed by one of Subsea 7's six North Sea Diving Support Vessels (DSV), to ensure optimised availability and flexibility. Engineering and project management will commence immediately in Aberdeen.
Phil Simons, Subsea 7 Vice President UK and Canada, said: "We are pleased that our reputation for safe, value-driven and reliable decommissioning solutions has been recognised with this award from Centrica, a client for over 10 years.
"Our considerable knowledge of the North Sea's infrastructure gained from our installation and IRM projects, has become a key advantage in understanding and realising competitive decommissioning opportunities. Subsea 7 will demonstrate this capability throughout Rose / Stamford to ensure direct value is delivered to Centrica."
Recommended for you
X

Statoil gets consent for drilling operations