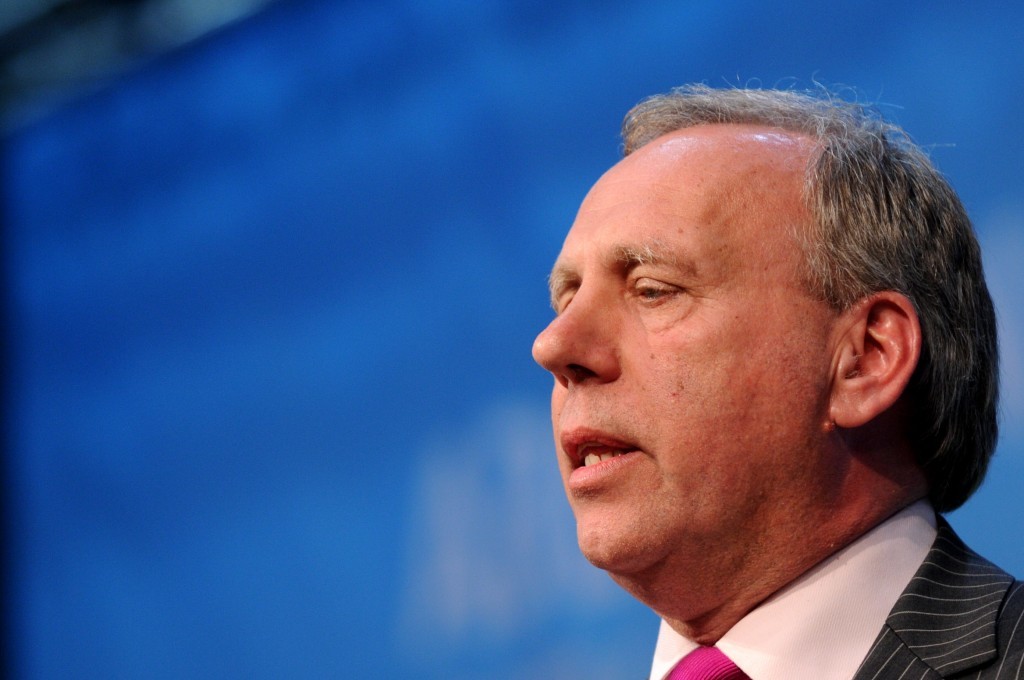 Dozens of comments hit back after MSP Dennis Robertson claimed there was "no crisis" in the North Sea.
The outpouring later forced the politician to back track saying he could have expressed himself better.
Energy Voice spoke to Austen Russell who was made redundant last October from his job with a pipe lay company where he worked as a technical supervisor.
The father-of-one had his first break in the industry 18 years ago when he started out as a well test trainee.
The 38-year-old said he the comments made by Robertson on the state of the oil and gas industry felt like a "kick in the teeth".
He said: "I feel completely disgusted and shocked by Dennis Robertson's comments and insulted. I voted SNP and I have been an SNP supporter for a long time.
"To hear something like that from an SNP politician really is a kick in the teeth.
"The last figure I saw for job losses was around 70,000. There are people being laid off and my biggest bug bear with the SNP and the government is there's no back up for us.
"They give funding to the steel industry when it's in trouble but we're the forgotten industry. I will still vote SNP.
"But there are a lot of guys who want answers for what's going on.
"When I apply for jobs I get told I am over qualified. Since I was made redundant, it's been amazing to spend time with my daughter and be at home with her but I have also had a few low points. I worry about when there's no money coming in when it gets to March, April time."
Russell said the fear of losing his house in the coming months was "pretty huge" as money from his severance pay and savings  decrease.
He said many workers faced being unable to make their bills as redundancies across the industry continue.
Russell added: " I applied for 12 jobs in one week and had two responses. The amount of people that have applied for jobs here is tremendous.
"I have heard different numbers – there was one job I applied for that someone else applied for and they had heard there were 350 applicants for that one job. I run a small gym in Aberdeen so we get a lot of people who work in the industry who come in.
"One guy who used to work offshore and then moved onshore was hiring a personal assistant and he said there were 400 applicants, including guys that had previously been his supervisors offshore."
Christmas this year, he said, was quieter than normal as other family members also faced the risk of redundancy.
But he and his partner remained upbeat for their six-month-old daughter.
He said: "I have got a six-month-old daughter. If it hadn't been for my daughter we would have had a very low key Christmas.
"My sister in law had been made redundant and my brother was at risk and kept his job. There are lots of people in the same situation."
He said prior to being laid off, it had been "extremely difficult" to stay positive and that it had been "extremely hard to work when the thought of losing you job was constantly on your mind".
Russell added: "In my job we were the lucky ones with our severance package because we had UK contracts. It was a decent severance pay, but it's now at the stage where it's running out very quickly.
"I know other crews where the guys are contracted to Singapore and they got five times less than what I got.
"I was due home anyway when we were told. I had a pretty horrific week. I had a funeral on the Monday, lost my job on the Tuesday and then had another funeral on the Wednesday.
"I know that's an extreme personal experience."
Despite the current challenges the father faces, he said he remains optimistic the oil and gas industry will once again pick up.
However, after experiencing downturns in 1999 and2007, he said he cannot see the industry returning to the same level that it was.
He said: "I would say it will pick up again, bytit will never get back to what it was. There's already contractor rates that have been cut. It will be a long time before it picks up.
"I don't see there being any pick up until at least 2017. I have savings and my severance pay but that will being to run out about March time. I am hopeful of work, I have heard of a six weeks job in Africa but I am just waiting for a response."