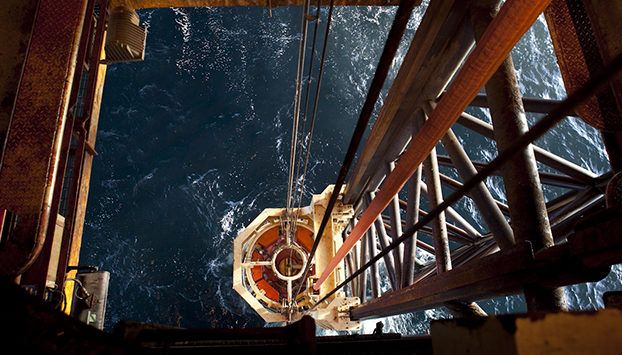 Independent Oil and Gas (IOG) today confirmed oil skimming the $30 mark  has forced it to delay drilling the appraisal well for its North Sea Skipper licence.
The firm said "recent oil price movements" compounded with bad weather in the North Sea meant a delay "until there is greater stability and clarity in the oil market" was in the best of its shareholders.
A spokesperson said: "The existing timetable for drilling Skipper in Q1 2016 requires the announced loans and contractor deferral funding to be repaid by IOG at the end of 2016. IOG now considers this refinancing risk to be increased due to the very weak commodity prices and negative market sentiment towards oil and gas.
"Moreover, the very bad weather in the North Sea has increased concerns that significant delays could be encountered or a sub-optimal well result may be achieved. Therefore, the board believes that drilling in a more favourable weather window with at least some improvement in market sentiment would be prudent."
The delay has forced the firm to seek out additional funding.
North Sea-focussed IOG has since secured a £10million convertible debt funding deal with London Oil and Gas (LGO).
A total of £3million of the funds would be used to cover licence fees for the next 30 months. The remainder would be used to "add value to the IOG portfolio, both organically and via acquisitions".
A spokesperson said: "The downturn in the oil and gas market creates significant opportunities and IOG is reviewing several potential acquisitions that could add materiality and diversity to its current portfolio."
The deal would also create two IOG board positions for the LOG team.
IOG chief executive Mark Routh added: "Upon completion, this £10 million funding deal with LOG would be a major milestone for IOG, ensuring that we would be in the best possible position not only to survive this severe industry downturn but also to capture some of the opportunities that it creates.
"Whilst it has been a very difficult decision, it has undoubtedly become prudent to postpone the Skipper appraisal well given the significant further oil market weakness in recent weeks, as well as unsettled weather conditions in the North Sea.
"We very much appreciate the support to date from our various stakeholders and are now working hard to get the loan funding fully documented and to enable the Skipper well to be rescheduled to the earliest feasible date.
"We are excited about working more closely with LOG and look forward to formalising the proposed loan agreements and inviting new appointments to our board in due course."
The Skipper well would be a vertical well drilled to 5600ft with the primary objective of retrieving good quality reservoir condition oil samples in order to optimise the Skipper field development.
The delay comes a day after BP said it would shed 4,000 jobs from its Upstream business with 600 earmarked to go from its North Sea division.
Scotland's First Minister labelled the move a crisis.
For more North Sea news click here.
Recommended for you

Cornerstone ready for 'massive' UK North Sea opportunity after buying up assets