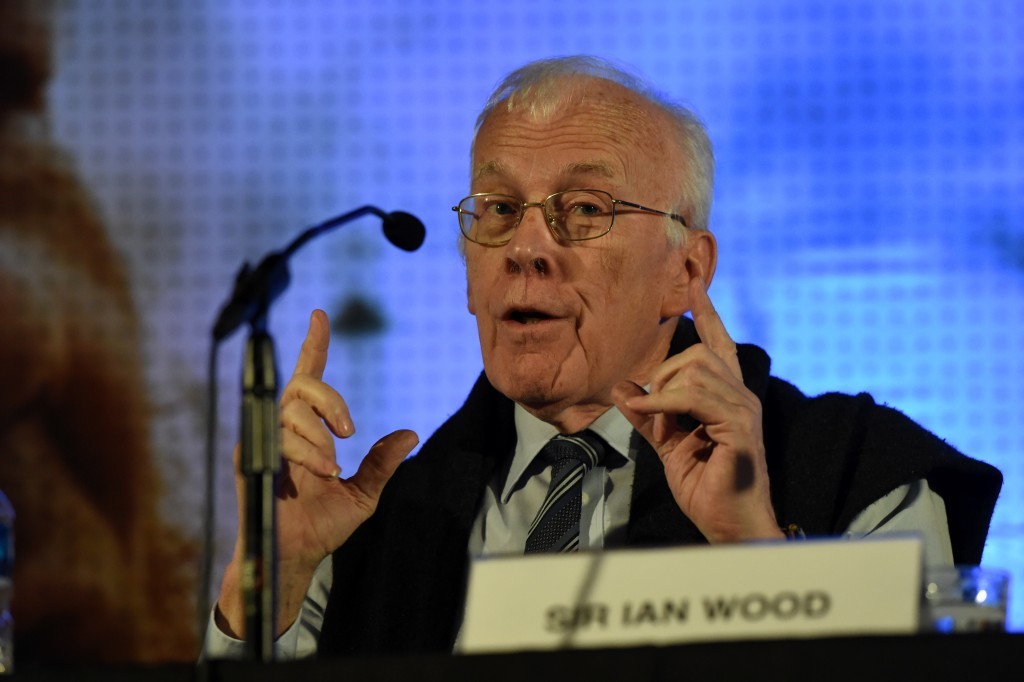 Despite mounting challenges, Sir Ian Wood today called for the North Sea 'not to panic'.
The industry veteran admitted a string of recent set-backs was taking its toll but insisted Aberdeen should not become a victim of its own hysteria.
"It's not the time to throw our hands up in horror and say the world is coming to an end," he said.
"It's going to get better. Aberdeen will start spending again, but the next nine to 12 months will be hard.
"We're going to have to stay cool, keep thinking, keep acting and reacting.
"It's a time not to panic."
Energy Voice spoke to the industry steward after BP confirmed it would shed 20% of its workforce, Petrofac would cut more than 100 jobs and the North Sea's Greater Stella and Skipper projects had been delayed.
The string of events, including Ian Suttie's First Oil being put up for sale, all unfolded in the space of four days.
"We said 2016 was going to be tough," he said.
"Oil price has just gone down from $55 to $45 to $35 to just below $30," he said.
"The good news is that operators managed to reduce their cost base.
"They were trying to be viable and not lose cash at $50 oil and I think that's an awfully big achievement.
"But I think we all feel $30 is hurting everyone really."
He added: "The key challenge we are beginning to face is that the industry had just figured out a way to keep its head just above water at $45 or $50 oil. We're now completely under water at $30. What we can't afford to do is lose any good companies because of it."
Iona Energy and Ceona have both fallen victim to the oil price crash in recent months.
Independent Oil and Gas (IOG) was forced to round-up more cash after instability in the marketplace delayed the drilling of its Skipper appraisal well. The news wiped £2.4million off its share price yesterday.
Safeguarding the positions of "good companies" could include "special government measures", according to Sir Ian.
Finding ways to encourage firms to keep exploring and drilling was another critical piece to recovery, he said. Sir Ian hailed the Oil and Gas Authority for acting as the "strong bridge" the industry needs to government.
"There's a big difference between $50 and $30 – it makes a huge difference to costs," Sir Ian said.
"At $50 people were really starting to adapt and lower their costs but then it fell to $30 and that's two-thirds down, which is really pretty negative.
"If there's a silver lining it could be that the key players realise how much they are hurting – a key player being OPEC."
He added: "It only needs OPEC in March or before June to say we've had enough and cut production by 10%, and the funny thing is they would earn more money and the oil price would steady.
"I don't want the oil price to spike. I would like to see it get up to $65 and the let the industry steady itself, because we can't go a long time at $30 oil."
Sir Ian refused to get say how long the industry could weather $30 oil.
Instead, he said: "We can't throw up our hands and say this is a disaster. We can't do that. We've got to keep thinking and planning and finding the few things we can do. We have to keep thinking this will get better."
Recommended for you
X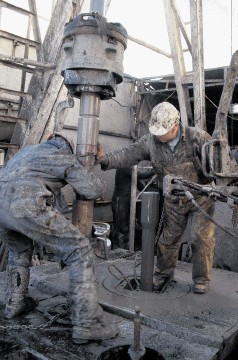 Offshore workers claim Unite breached rules with OCA ballot