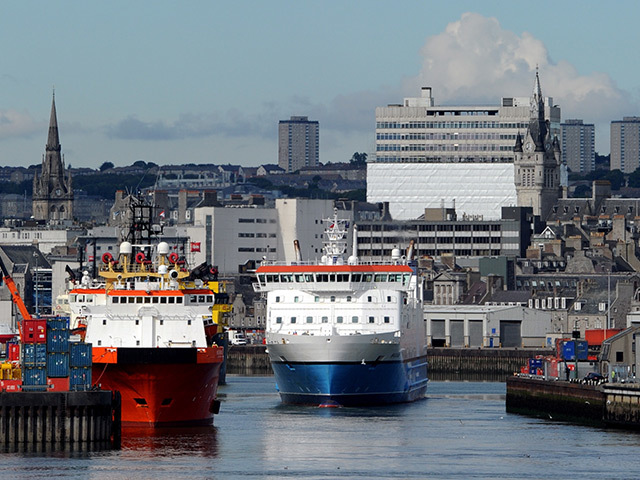 Mental health support services are urging oil workers affected by the crisis are being urged not to bottle up their concerns until they reach breaking point.
The chairman of the Aberdeen branch of the Samaritans, Peter Benton, said many oil workers could be overwhelmed by feelings of despair as redundancy, or the threat of losing their jobs, led to financial worries, low self esteem and family pressure.
Benton was speaking in a week during which BP announced a further 600 jobs cuts in the North Sea, Petrofac reducing its headcount by 160 and oil prices slumped below $30 dollars a barrel also brought further bad news for an industry reeling from the oil price crash which began in late 2014.
Industry body Oil and Gas UK estimates more than 65,000 jobs have already been lost as a result of the crash. As many as 10,000 jobs are believed to have gone in the north of Scotland.
"I work in the oil industry when not volunteering with the Samaritans and I know a lot of people who are have been affected and there's an increased danger of mental health issues when things are so bad.
"I urge anyone who may feel that they have no-one to talk to think about speaking to someone they can trust and will not judge. There are support services such as the Samaritans, Breathing Space and Choose Life who will have someone to talk to at any time.
"I know from experience that the offshore community in particular can be very constrained. Guys don't want to appear odd by talking about their feeling and fears. There's still a bit of a macho culture offshore that makes it difficult, but talking is one of the things that really helps."
Benton said that the offshore workforce including many of the 35-55 year old men who are statistically at greater risk of suicide in the wider population.
"Men's natural disposition often leads to them bottle up their fears, trying to be strong, but sometimes that does not serve us well."
Samaritans in Aberdeen has around 40 volunteers. Benton said a national call distribution system had reduced the waiting time for people calling the Samaritans but made it difficult to track any regional trends.
"We can't confirm whether there has been an increase in people calling from the north east of Scotland, but we are certainly aware of the issues affecting oil and gas workers."
A spokesperson for the national suicide prevention programme at NHS Health Scotland said:
"Unemployment is a key risk factor for suicide.
"Money worries is the most obvious problem, but the feelings of low self worth from not having a job, and an identity which is tied up in that, can lead to or worsen poor mental health.
"It's important that anyone who has financial worries, or feels isolated or worthless from being unemployed, seeks support."
"Emotional support is a great first step in helping to manage your feelings and talk through potential solutions. You can contact a helpline like Samaritans or Breathing Space for free. They're run by real people with real experience and understanding – they'll listen and not judge. Citizens Advice Bureau and Money Advice Scotland offer impartial advice on money problems, and again are free and confidential.
"We urge anyone, including those people affected by the recent North Sea workforce redundancies, to seek the free help on offer if they need it.
"Promoting this message has been a key element in reducing Scotland's suicide rate by 17% in 10 years."
Recommended for you

Mental health column: Employers, colleagues, friends…speak up when you need to