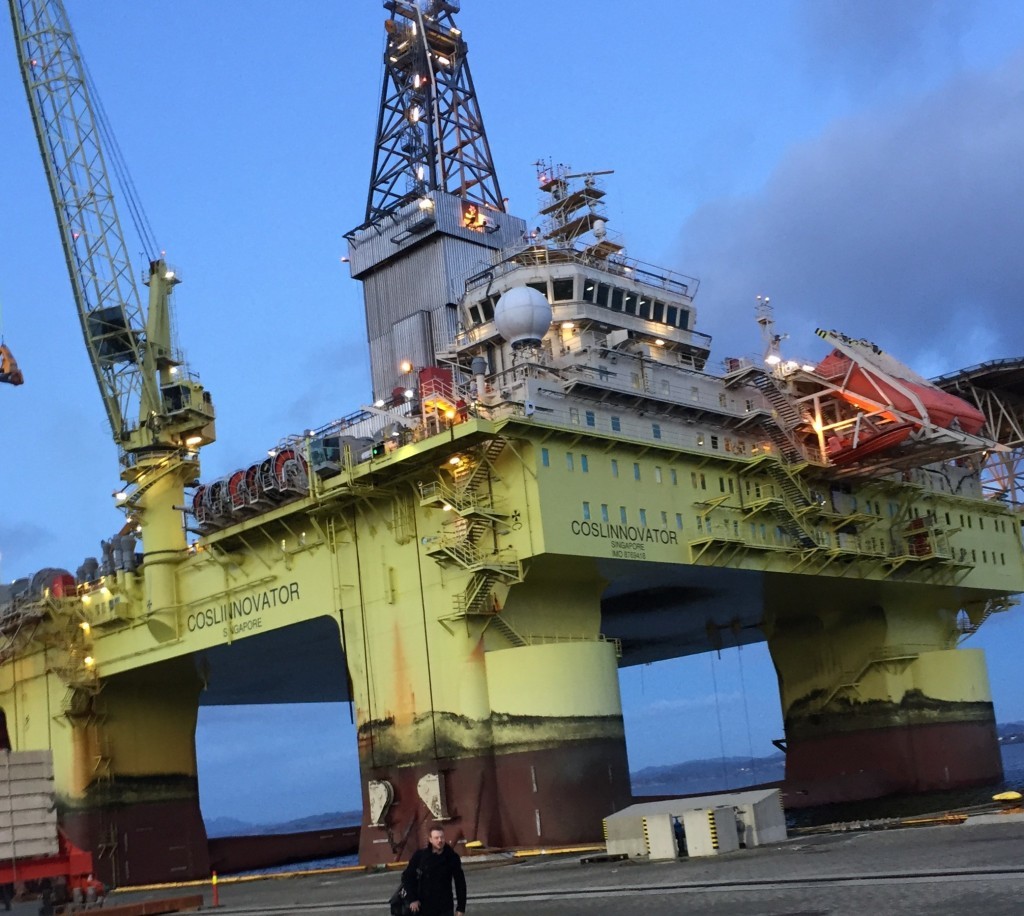 The owners of a drilling rig on which an oil worker died after it was hit by a huge wave during a North Sea storm said it could find no design fault.
Last week it was revealed the Innovator had not been tested for the impact of a wave.
In a statement – in Norwegian – on its website, COSL said: "So far we have no indication that there is a problem with the design or wrong with the rig which has been the cause of the incident.
"This type of forces applied from waves are extremely rare and are not reflected in the current regulations for floating rigs (according to DNV GL)."
"We will await the reports of the investigations to see if there are additional learning points from the event."
Investigators from COSL, Aker Solutions and the Norwegian Petroleum Safety Authority have been assessing what happened on December 30th which led to the incident.
Aker Solutions employee Rune Morten Narvag was killed while two workers from Statoil were also injured after heavy weather in the North Sea caused huge waves.