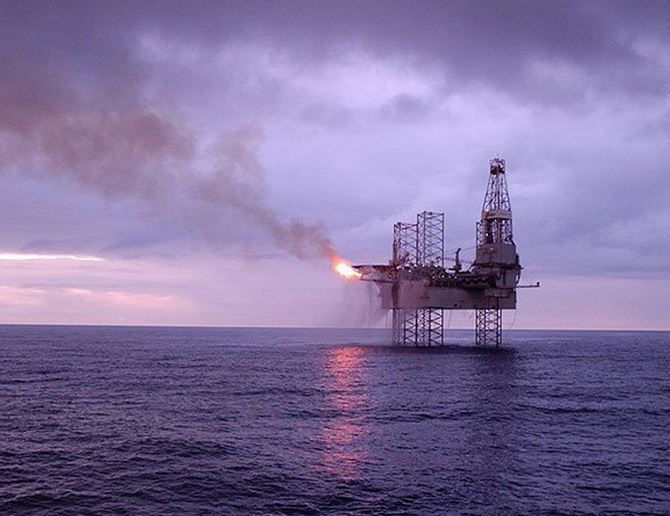 A report into the North Sea oil and gas industry has urged the government, companies and the OGA (Oil and Gas Authority) to work more closely together.
MSPs on the Scottish Parliament economy committee heard evidence for trade unions, the OGA and Oil & Gas UK about the current challenges facing the industry.
A number of recommendations have since been put forward by the politicians which was aimed at helping workers who have been made redundant or are facing potential job losses.
Committee convener Murdo Fraser said there was clearly a "shared determination" to help protect and promote the industry amid the downturn in oil price.
He said: "The challenges the industry is facing as a consequence of the significant and sustained fall in the price of crude oil represent a serious threat to our economic wellbeing, especially to the livelihoods of those employed in the industry and those communities who depend on it.
"In our evidence sessions, we heard from the trade unions, industry representatives and Aberdeen and Grampian Chamber of Commerce about the impact and what needs to be done.
"What was clear to the committee is that there is a shared determination to protect and promote the industry, to secure a sustainable future in the face of current challenges.
"We call on all those involved to continue to work together to maximise the economic recovery of oil and gas rather than rush to decommissioning."
The report estimated that since the global drop in oil price, 6,000 jobs have been lost offshore.
Meanwhile an additional 30,000 jobs have been affected in support industries and 30,000 in the service sector.
Anecdotal evidence was also presented on the impact the downturn was having on Aberdeen.
The report said the city had seen a drop in hotel occupancy and room rates, pub and restaurant turnover.
It added that house sales and new car orders have all also been negatively impacted by the downturn.
James Bream from Aberdeen & Grampian Chamber of Commerce, said within the next year there would be a "slowing of the percentage rate fall in redundancies" compared with the previous year, but added "we are not at the bottom in terms of the reduction in employment" currently being experienced by the industry.
In the report, the RMT union also warned the UK Coastguard Agency must respond to concerns that safety of UK seafarers is being compromised by North Sea operators.
Regional organiser Jake Molloy warned that foreign workers were being employed from lightly regulated regimes.
The RMT union has described conditions on some "flag of convenience" vessels operating in UK waters as "purgatory".
Recommended for you

Unite and Bilfinger ask workers to stand down from North Sea strikes