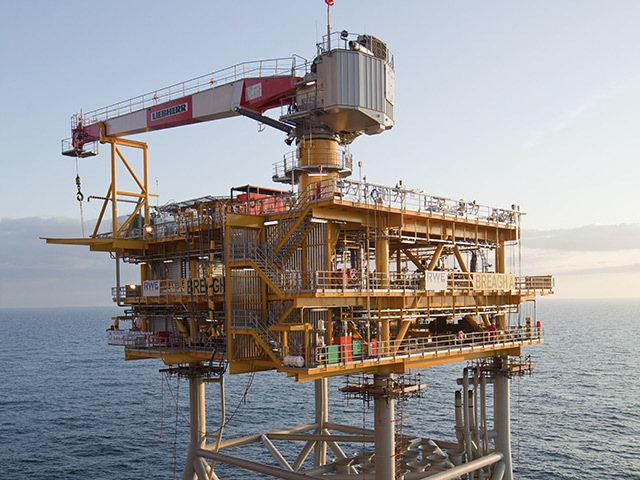 Infill drilling work at the Breagh gas field could be delayed as further investments in its first phase are put under review.
Sterling Resources said the production at the gas field in the North Sea is continuing slightly ahead of schedule.
Production last month averaged 28.1million standard feet of sales gas per day.
Ineos has told Sterling Energy that it is carrying out a review of further investments in phase one of Breagh in relation to cost reductions and the timing of re-commencement of drilling activity.
A spokesman for the company said such drilling activity would involve the drilling of up to four wells and new hydraulic stimulation of up to two existing wells.
He said it was estimated drilling activity could start, at the earliest, in April this year but the company estimates activity could be delayed further than that.
The spokesman said: "Of the four potential new wells and the potential hydraulic stimulation of two existing wells, two wells – both hydraulically stimulated – and one hydraulic stimulation of
an existing well have been budgeted and approved by the partnership for a 2016 campaign.
"The remaining drilling activity – two further wells and one re-entry and hydraulic stimulation of an existing well- is not yet budgeted and Sterling expects plans to be firmed up during the second or third quarter of 2016, following final interpretation of 3D seismic acquired in 2014 and associated reservoir studies.
"Review of the potential second phase of development of Breagh is likely to continue through 2016, also following-on from the 3D interpretation and reservoir studies."
Meanwhile Sterling Resources said it did not expect any delay to the onshore compression project with construction work expected to commence during the second quarter of 2016.
The deal completed between Ineos and LetterOne earlier this month included interests in the Breagh and Clipper South gas fields in the Southern North Sea. The assets acquired in the deal account for 8% of the UK's annual gas production – or enough gas to warm 1 in 10 British homes.