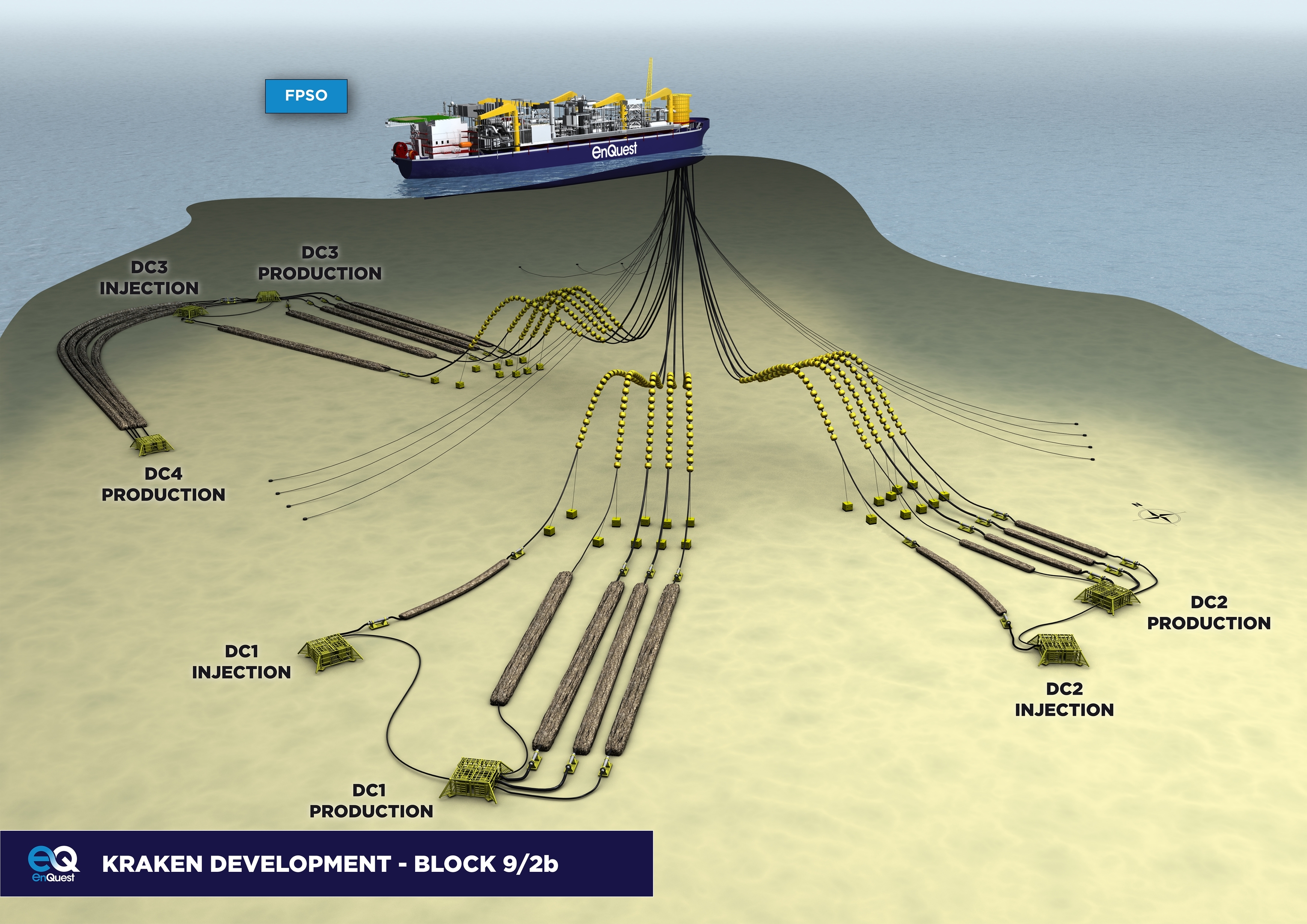 Cairn Energy today confirmed both its Catcher and Kraken projects, both in the UK North Sea, remained on track for first oil next year.
The firm also confirmed Kraken was currently coming in under budget after reducing its capex costs by 10%. The project's total expected gross capex is now $2.86billion.
The pair will boost Cairn's daily output by 22,500boepd. Kraken's FPSO vessel is on track for delivery this year.
Cairn gave its investors a pre-close update ahead of its end of year results in March.
Elsewhere, in Senegal Cairn successful tested its SNE-2 appraisal well. SNE-3 has commenced operations to test the southern extent of the field.
Chief executive Simon Thomson said: "Cairn is delighted with the positive flow tests on the SNE-2 appraisal well confirming the commercial deliverability of the SNE discovery. Further appraisal activity this year will test the overall scale and extent of the resource base in Senegal, and is expected to lead to revision of the resource estimates. Drilling operations on the next appraisal well, SNE-3, are now underway.
"The company remains fully funded from existing financial resources to deliver its exploration and appraisal programme, as well as to take its North Sea developments through to free cashflow generation in 2017.
"International arbitration proceedings to resolve the retrospective tax issue in India have now formally commenced following the agreement between Cairn and the Government of India on the appointment of a panel of three international arbitrators under the terms of the UK-India Investment Treaty."
In March 2015, Cairn UK Holdings Limited (CUHL) received a draft assessment order from the Indian Tax authorities in the amount of approximately $1.6billion plus interest and penalties, relating to the group's 2006 internal reorganisation prior to the IPO of Cairn India Limited (CIL). The only material asset in CUHL is the group's residual shareholding in CIL currently valued at $384million.
Cairn Energy has a group net cash position of $603million. Cairn estimates its expenditure for 2016 and 2017, including taking the UK development projects through to cashflow generation, to be $492million.
Recommended for you
X

Osborne nudged to cut oil tax