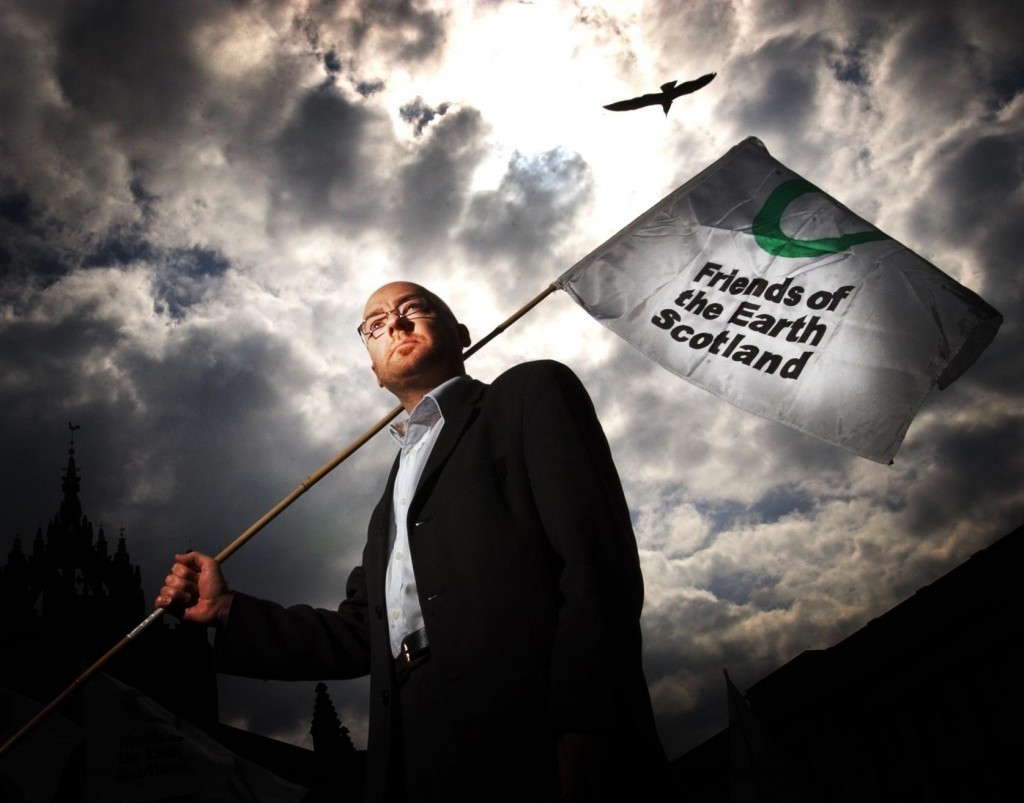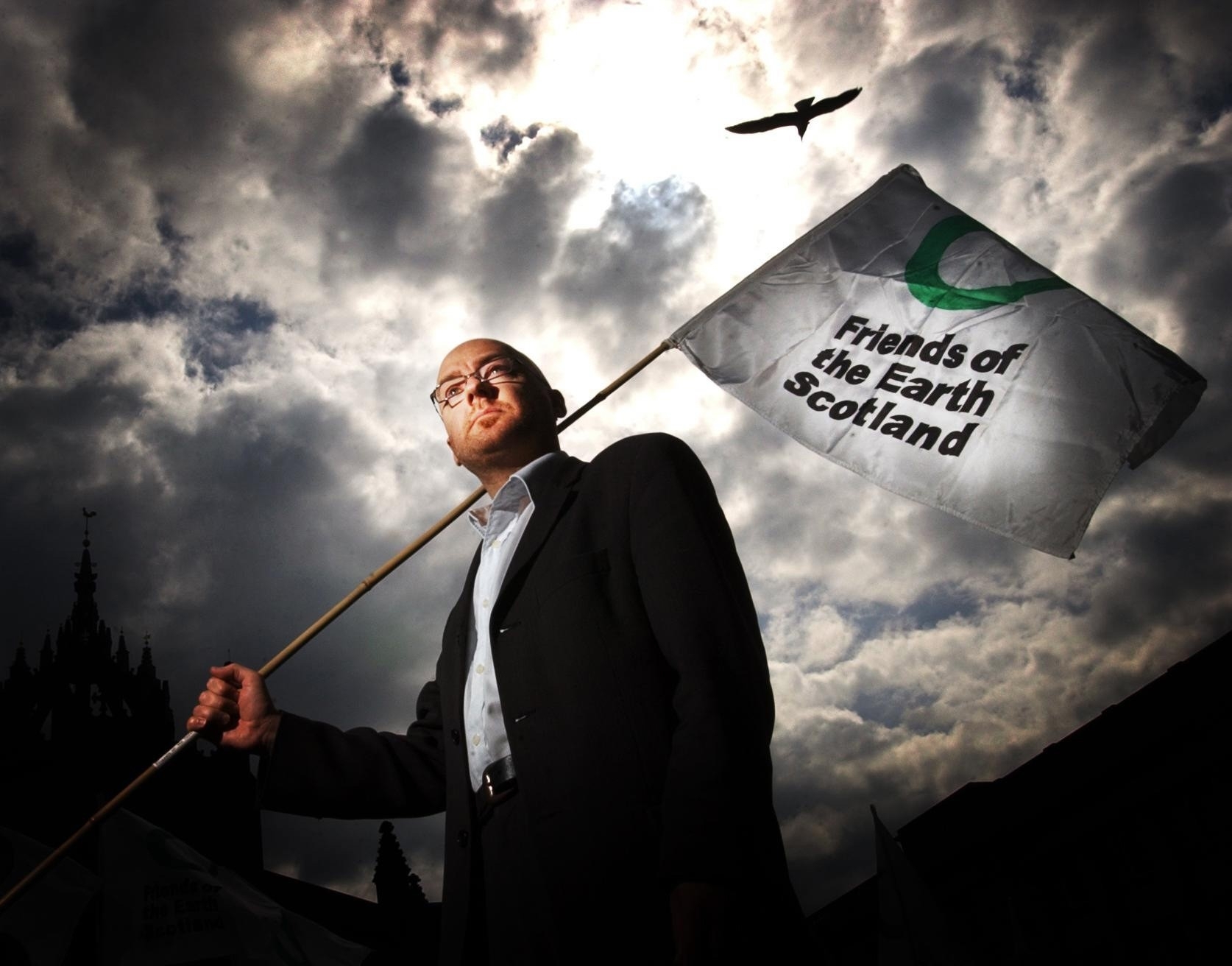 The Scottish Green Party wants the North Sea oil and gas sector to be wound down – so offshore workers can become lumberjacks.
Joint party leader Patrick Harvie will today table a motion calling for a "managed decline" of the industry and greater investment in renewables instead.
The "ridiculous" proposal has provoked scorn from other Scottish political parties, with the Conservatives claiming the Green Party is putting its "blinkered ideology before people's livelihoods".
The Liberal Democrats said it "beggars belief" that the Greens' response to the North Sea oil crisis was "to suggest that people who find themselves unemployed should pick up their axes and get to work as lumberjacks".
Scottish Labour has tabled a counter-amendment arguing that the industry is "critical" to the Scottish economy.
But Mr Harvie, who is an MSP for Glasgow, said his party was the only group "willing to face the facts and start looking ahead".
He said: "The devastating job losses in the North Sea should have been the final warning for the Scottish Government and Scotland's parties to start drawing up plans on how to move away from our over-reliance on fossil fuels.
"Yet, it still looks like no other party but the Scottish Greens is willing to face the facts and start looking ahead.
"Scotland's trade unions and even the Bank of England have recognised it – building our future on oil and gas is simply not an option.
"The fossil fuel industry will decline, whether we like it or not."
Mr Harvie added there were "huge opportunities" in a "post-carbon" environment to secure "the future of our workers, our energy production and our economy".
A release from the Scottish Green Party suggested that renewables, decommissioning and "sustainable forestry" could all provide work for people currently employed offshore.
But Scottish Liberal Democrat MSP Liam McArthur said: "We all want to see Scotland's renewable sector thrive but it beggars belief that the response of a political party to a North Sea jobs crisis is to suggest that people who find themselves unemployed should pick up their axes and get to work as lumberjacks.
"We need to see a proper package of support from the Scottish and UK governments to protect as many jobs as possible and sustain the skills base in the North Sea.
"Jobs are at risk right now in this vital sector of the Scottish economy. We need to see urgent action to help businesses which depend on our energy sector.
"Less helpful are ridiculous suggestions from a party who would happily call a halt to the industry tomorrow."
Scottish Conservative energy spokesman Murdo Fraser added: "There is no doubt that times are hard in the oil and gas industry but the Green Party seem determined to kill off prematurely an industry that still supports tens of thousands of jobs and will do so for many decades to come.
"Putting blinkered Green ideology before people's livelihoods will not be welcomed in the north-east of Scotland.
Deirdre Michie, chief executive of industry body Oil & Gas UK, said: "Oil and gas provides around 70% of the UK's primary energy, and around half of that comes from our own indigenous sources.
"UK Government figures forecast that to be the case until at least 2030.
"There are still up to an estimated 20 billion barrels of oil and gas to recover from the UK Continental Shelf and importing oil and gas, rather than producing our own, would generate higher overall emissions.
"Despite our challenges, it is important to remember that hundreds of thousands of jobs across the UK are still supported by our sector which is so important for energy security and for the contribution it and its supply chain makes to the UK economy."
Recommended for you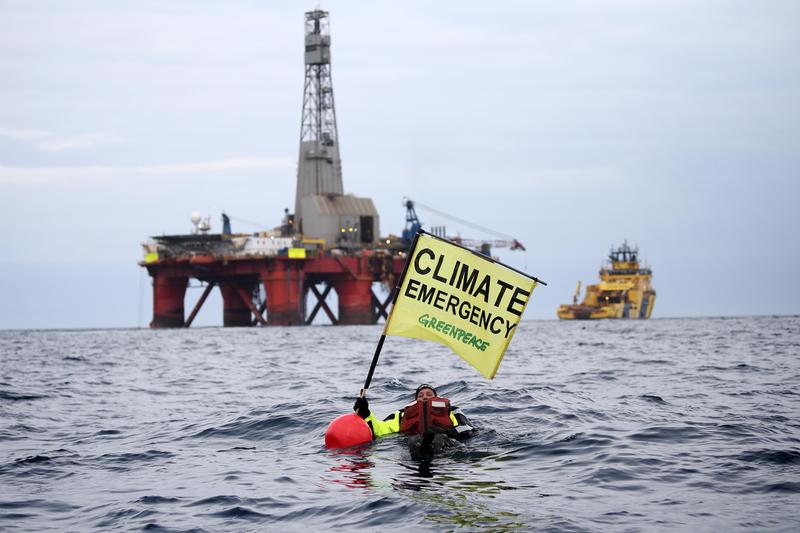 Greenpeace readying lawyers to oppose new North Sea licences