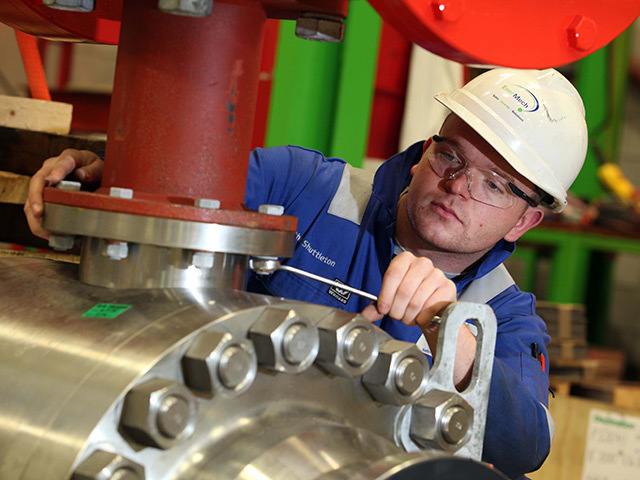 A fresh wave of job cuts were revealed yesterday as energy experts warned oil prices could fall further this year due to a continued market glut.
EnerMech confirmed it has cut 260 jobs from its operations in the UK and Norwegian Sea in recent months.
The firm has also cut salaries 6% across the board in the UK, and more in other regions.
EnerMech chief executive officer Doug Duguid said: "Like all other energy sector businesses EnerMech is not immune to the changing economic landscape and we have taken a number of sensible steps in recent months to reduce costs in line with the prevailing lower oil price.
"These measures have regretfully included job losses primarily in the UK and Norway but at the same time we have recruited staff in other regions which have been less affected by market conditions and where we continue to win strategic contracts."
Meanwhile, its Aberdeen-based rival, crane engineering firm, Sparrows Group, is in consultation with its staff over up to 90 job losses.
Chief executive Stewart Mitchell said all employees affected would be provided with support throughout the process.
He said: "As the oil price drops below $30 and there is even greater uncertainty around spend on the services we deliver, we have had to take the difficult decision to reduce our workforce."
Globally Sparrows Group has 2,000 staff, with 1,070 of those workers working in the north-east.
Petrofac is in consultation with staff over up to 65 positions on CNR assets in the North Sea.
It is understood the jobs are in addition to the 160 confirmed by the company earlier this month.
Meanwhile Amec Foster Wheeler plans to reduce its contractor rates by up to 7.5% from next month.
Wood Group also confirmed it had replaced a dozen Aberdeen external accounts posts with Indian staff. The move, which is thought to have saved the company hundreds of thousands of pounds, includes moving Wood Group PSN's external accounts service for four regions, including the UK, to Delhi.
Oil prices rose more than 3% yesterday as data showed Chinese oil demand likely hit a record high in 2015, as the International Energy Agency (IEA) warned the market should stay oversupplied this year.
Brent crude futures traded up $1.06, to $29.61 a barrel at noon. But oil prices could fall below current prices, the IEA said, as global oil production is set to continue to increase in 2016, placing further pressure on the market.
The oversupply is set to worsen with the return of Iranian barrels to the market following the lifting of nuclear-related western sanctions.
Recommended for you

IEA sees biggest China oil demand drop in over three decades