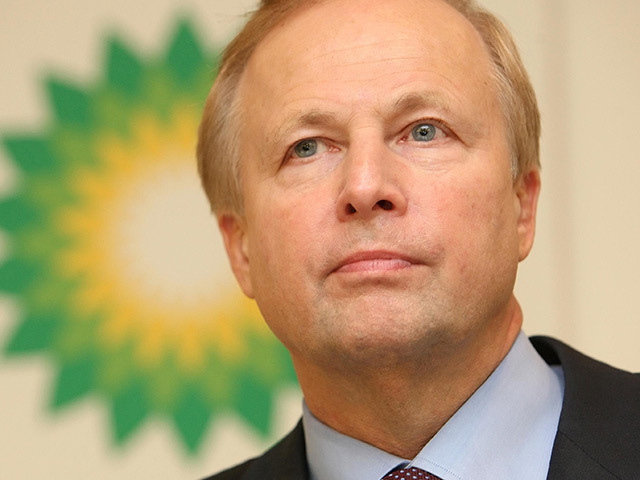 BP's Bob Dudley said 2016 will be a year of halves for oil price.
The chief executive said market pressures would see flagging prices recover to $50 before the end of the year.
"It has been low in the last year, I think it has been lower for longer but it is not lower forever," he said.
"I think it's going to be a year of two halves.
"We could see some real volatility in the first quarter [and] second quarter.
"And then around April or May as the stock drawdowns [in preparation] for the summer driving season in the northern hemisphere, then I think that given the rise of demand in China and North America . . . in the second half of the year prices would start on an upward trajectory.
"We could see a price $30 to $40 by the middle of the year and I think towards the end of the year it could be into the $50s."
In an interview with the BBC, Dudley said $10 oil was out of the question.
Instead he said: "The fundamentals of demand are definitely increasing, demand for gasoline in North America, Chinese demand, Indian demand, it's going up. And this [supply and demand] will get back into balance."
Despite oil skimming $28, Dudley said the North Sea was still a sound investment – so much so the oil major would be sinking £8billion into the mature province.
"It's a particularly challenged area, it's a mature province in oil and gas globally, and the cost structure was challenged at $100 a barrel, and now we are at $28 – so you can imagine," he said.
"We are investing £8bn in the North Sea, large projects are underway today, they should come on stream 2016, 2017, 2018 to the West of Shetland.
"So we are deeply committed to the North Sea."
Last week the firm was forced to cut 20% of its workforce.