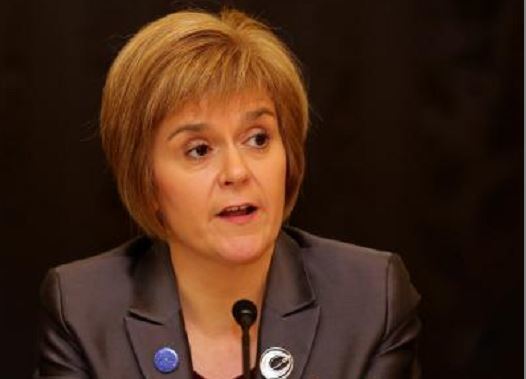 Nicola Sturgeon has refused to publish an update on North Sea job losses despite not having produced one for six months.
Scottish Labour's Jackie Baillie said yesterday the first minister should do more to help the industry in the north-east, which has been left in crisis by the collapsing oil price.
Her call follows revelations in the Press and Journal that Ms Sturgeon failed to meet with the chairwoman of her energy jobs taskforce, Lena Wilson, for more than six months last year – despite at least 800 offshore workers being made redundant in that period.
During first minister's questions at Holyrood, Ms Baillie said: "It has been more than six months since the last Oil and Gas Analytical Bulletin was slipped out on the final day of term. In the intervening period, the oil price has dropped to $27 a barrel and is 70% lower today than it was 18 months ago.
"Industry experts are predicting that it will drop further to $20 a barrel. There have been 65,000 jobs lost already and more are anticipated to be lost.
"What action will the first minister take to protect those jobs? When will she publish a revised bulletin so that we can consider the impact on jobs and the economy?"
Ms Sturgeon insisted her government was doing everything it could. She said: "We will continue to do all we can within our responsibilities to support the industry and jobs that depend on it.
For example, the Scottish cabinet will hold a special session on Tuesday next week attended by Lena Wilson, who is the chair of the oil and gas taskforce," she said.
Recommended for you

Greenpeace bringing 13-metre wind turbine blade to Duthie Park this weekend