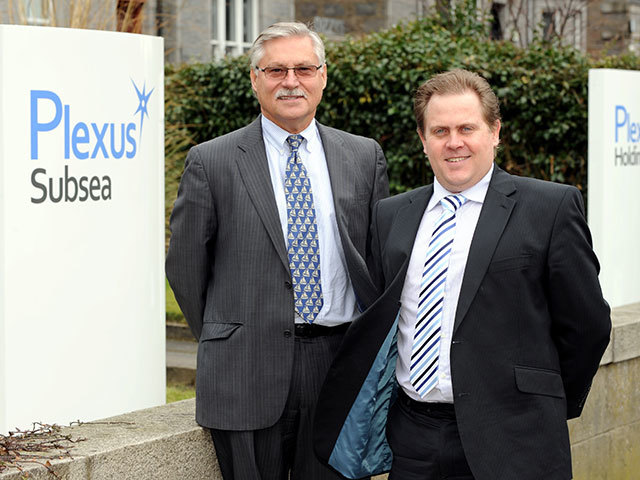 Plexus has issued a significant earnings warning ahead of its half year results, saying its North Sea business has struggled to weather the oil price storm.
The firm, which is expected to give its full results in March, said its revenue for the first half of the year is expected to be below $7million.
It also expects its revenue for the second half of the year to drop a further 20%.
Chief executive Ben Van Bilderbeek said: "The combination of the oil price sitting at unprecedented lows of circa US$30 per barrel and ongoing geo-political tensions have resulted in extremely challenging trading conditions, which have severely impacted the oil and gas industry worldwide.
"Although Plexus is not, as we have said before, immune to the current oil price decline we had anticipated that the non-UKCS territories would prove more resilient, and therefore we are naturally extremely disappointed to have had our financial performance impacted to such a degree.
"We are hopeful however that the growing concerns regarding the downside overshooting and related worries about a 'supply crunch' and resultant spike in oil prices in the future if levels of drilling activity do not improve will lead to a consensus of what is the 'right price' for oil. Already various parties including Saudi Aramco and BP out of Davos are talking about $50 oil by the end of 2016, and such developments continue to provide support for Shell's acquisition of BG."
The firm is now taking "significant cash conversation steps" to steady its position, including cutting "capex, opex and personnel".
Despite the dip, the company said it will continue to invest in the research and development of its POS-GRIP technology.
Van Bilderbeek added: "We view the current situation as cyclical and we therefore expect to see the oil price strengthen as and when demand supply dynamics enter equilibrium. While we cannot predict how long the current downturn will last, the one thing we remain certain of is the inherent and fundamental value of our intellectual property and the unique proven technical and safety advantages it offers.
"These advantages deliver a new superior standard of wellhead, and provide the only metal to metal sealing system that can match premium coupling test standards. We are therefore going into this cycle owning a superior proprietary wellhead technology in terms of safety, operational, time and importantly cost saving efficiencies, and we will emerge from it being able to offer the same unique benefits, and will have a wellhead rental fleet inventory ready to deploy. When the oil and gas sector recovers I am confident that our blue chip customer portfolio will ensure long-term growth and success for Plexus and its shareholders."
Recommended for you

A new wave of consolidation in North Sea energy markets