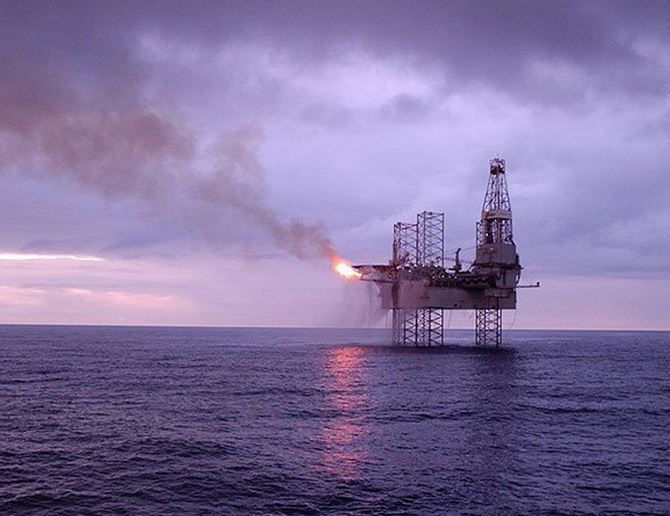 The Energy Jobs Taskforce has had its work extended indefinitely by the First Minister as the oil and gas jobs crisis deepens.
The taskforce, which was due to wind up at the end of 2015, will now continue its work throughout this year and beyond.
First Minister Nicola Sturgeon made the announcement after a special cabinet meeting focused on tackling the growing crisis in the north-east.
A spokesman for the Scottish Government also confirmed that John Swinney will seek an urgent meeting with Chancellor George Osborne in a bid to secure additional tax cuts for the industry in the budget this March.
The First Minister said: "There is no doubt the industry is currently facing an extremely challenging outlook, but oil and gas can continue to make a significant contribution to the Scottish economy and energy security for decades to come.
"However, this will only be achieved if we support the industry through this difficult period, encourage investment and ensure it remains well placed to benefit from a future upturn in oil prices."
She said the Scottish Government had identified four areas with Lena Wilson – who heads up the taskforce and attended the cabinet meeting – that would help the industry.
She said boosting skills, exploration, innovation and finance would form a key part of the strategy to rescue the industry in Scotland.
Ms Sturgeon had come under-fire after it emerged she had not met Ms Wilson for more than six months last year, despite hundreds of workers losing their jobs in that period.
Ms Wilson, however, said she was pleased the taskforce would continue to make a "significant contribution" to resolving the crisis.
She added: "It is vital we continue to work together to do everything possible to support the industry during this challenging period and by focusing on the areas set out by the First Minister today, collectively, the industry and the public sector can safeguard the future of our world renowned oil and gas sector for decades to come."
The First Minister said that the Scottish Government would also put pressure on Mr Osborne to deliver tax cuts for North Sea firms.
"Only the Chancellor can deliver the competitive tax regime that the sector requires at this moment and following our discussions today, we will continue to make the case to the UK Government
for urgent action in the forthcoming Budget to lower the tax burden on the industry, a move that will help to protect jobs and investment," she said.