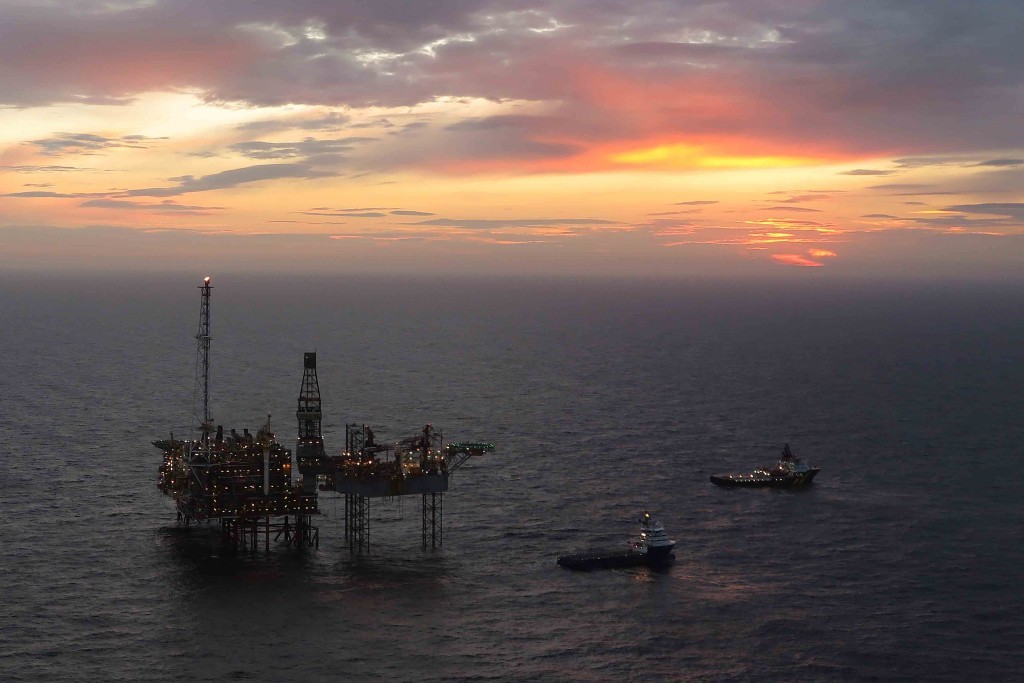 First Minister Nicola Sturgeon has announced emergency measures to tackle the deepening oil and gas crisis will continue indefinitely.
Ms Sturgeon said that to ensure the industry was "well placed to benefit from a future upturn in oil prices", support from all bodies must continue.
The energy jobs taskforce, which was due to wind up, will now continue its work indefinitely.
Nicola Sturgeon confirmed at a special Cabinet meeting that the Energy Jobs Taskforce, which was due to wind up at the end of this month, will now continue its work throughout this year and beyond.
But she was blasted by opposition politicians after the "extraordinary" revelation that the Oil and Gas Authority (OGA) was left out of the "sham" discussions.
The first minister said: "There is no doubt the industry is currently facing an extremely challenging outlook, but oil and gas can continue to make a significant contribution to the Scottish economy and energy security for decades to come.
"However, this will only be achieved if we support the industry through this difficult period, encourage investment and ensure it remains well placed to benefit from a future upturn in oil prices."
She added that Deputy First Minister John Swinney would demand an urgent meeting with Chancellor George Osborne in a bid to secure tax cuts for the offshore industry in his budget this March.
But Lewis Macdonald MSP said it was "extraordinary" that the OGA had not been consulted in advance of the special cabinet meeting.
He added: "The SNP ignored the oil price crisis for as long as they could because it was politically embarrassing for them, and even now they are treating it as if it was someone else's problem.
"We know that the SNP Government have only helped 21 apprentices and their Energy Jobs Taskforce doesn't even keep track of whether any energy jobs have been saved.
"If they are not talking to the OGA then you have to question how seriously they are taking this issue."
Scottish Liberal Democrat MSP Alison McInnes agreed.
She said: "People in the north-east are fed up of the Scottish Government's lacklustre efforts to provide leadership on the crisis in the oil and gas industry.
"So far all the first minister has done is call a meeting. And then seek another meeting.
"She's not even bothered to include the very experts whose job it is to ensure the UK gets the maximum economic benefit from its oil and gas reserves.
"Is this sham all the SNP have to offer the thousands of people who have already lost their jobs and the many more who face a similarly bleak future?"
A spokesman for the Oil and Gas authority confirmed they were neither invited to yesterday's meeting, nor asked to provide a prior briefing.
Ms Sturgeon had come under fire after it emerged she had not met Lena Wilson – who heads up the Energy Jobs Taskforce – for more than six months last year, despite hundreds of workers losing their jobs in that period.
Ms Wilson, who also attended the special cabinet meeting yesterday, said she was pleased that the taskforce would continue to make a "significant contribution" to resolving the crisis after she attended the cabinet meeting with Ms Sturgeon.
A Scottish Government spokesman said: "The OGA is a member of the Energy Jobs Task Force and Lena Wilson – the chair of that body – updated cabinet on its work.
"The first minister is expected to meet a range of senior industry representatives during a visit to Aberdeen on Monday."