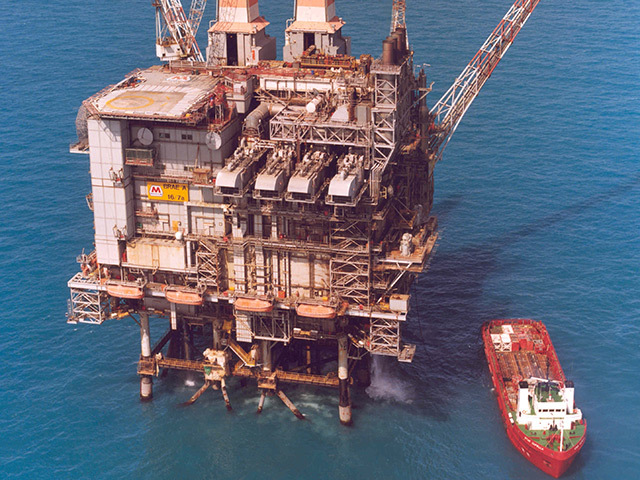 Scotland has the opportunity to be at the heart of a $100billion decommissioning industry, more than double the value previously estimated, according to the chairman of the industry body Decom North Sea.
Callum Falconer, who is also Marathon Oil Decommissioning Services'commercial manager, said the current estimates fell short of the sector's potential cost.
He said: "Current estimates put the cost of decommissioning at $47billion, but I think it could be as much as $100billion."
Douglas-Westwood's North Sea Decommissioning Market Forecast 2016-2040 predicted that between 2016 and 2040 $70-$82 billion will be spent on decommissioning activity in around the North Sea basin.
It is estimated there could be as many as 285 platforms and over 4,000 wells decommissioned in the UK by 2040.
Falconer said safely securing subsea well abandonment is crucial. It is also more expensive.
"The work required below the waterline and below the sea bed will present a lot of challenges. We need to make sure we get it right.
"[At Marathon] We have about 15 contracts we would award for wells P&A [plugging and abandonment]. That's a lot of members and a lot of work. It's not just pouring some porridge down a hole. There are number of processes for that, there's a lot spread, a lot of people and a lot of kit and so the costs stack up. That's a lot of work for the supply chain."
Decom North Sea is the industry body that is leading the way in developing a path forward for the decommissioning sector, and a significant part of its job is to find the most cost-efficient means of delivering a safe and secure decommissioning process.
Speaking ahead of next week's Decom North Sea conference in Aberdeen on May 25, Falconer and chief executive Roger Esson set the scene for the decommissioning landscape at a time when Decom North Sea has seen its members increase and the supply chain looks to get more involved and senses opportunities.
Esson said Scotland is well placed to lead the way in becoming a global player as the sector establishes itself.
He said there was no reason why Scotland cannot compete for the big decommissioning projects – including topside and jacket removal, if the price is right.
"There is already substantial work going to Scottish companies on the likes of Brent and Hutton projects.
"Scotland has the infrastructure to deal with it – Shetland, the Cromarty Firth, Peterhead and Montrose have the deep water facilities. Aberdeen with the Nigg harbour extension can also be involved. There is already a lot of smaller scale work coming through Aberdeen."
The pair believe there is an opportunity for specialist companies to establish themselves. Operators will be looking to keep decom liabilities to a minimum. Specialist service companies are already vying to become key players to deliver cost effective and reliable delivery.
Falconer believes operators will will eventually hand over the decommissioning projects to a new service sector that will emerge specifically to deal with it, adding that operators are "barrel hunters" not decommissioners.
"At the moment operators are being their own decommissioners," he said.
"We're creating all these teams, but why would you do that? Let's give it somebody else. I think we will give this away. We will create another industry, say that we've done the late life stuff, we are not decommissioners and give it to the big service guys to manage."
"I think it will create a standardisation and a supermarket way that will keep the market from overheating or getting colder. These guys will just sort it out, under the regulation of the OGA with Decom North Sea being a key player."
"It creates opportunities for new players. There's a few big guys skirting on the outside the traditional oil and gas sector. Critically, there are people willing to put skin in the game, and invest in it."
Esson added: "It is still a relatively new industry and relatively few have gone from operating a production asset through to actually taking it away. Sometimes we have over-complicated things."
"We need to get the skills, knowledge and new technology through that's going to help reduce the cost of decommissioning."
Esson said the the rise of the decommissioning industry will not come at the expense of North Sea production.
"Decommissioning will exist alongside and separately, but we are totally aligned to maximising economic recovery and doing the decommissioning at the right time in the life cycle. We're still there with that, that hasn't changed," he added.
"There are many things in the lead up to the cessation of production. There's a real interest in late life asset management, where there's work today and tomorrow, before you hit COP and then into decommissioning. That's where the supply chain can really make a difference to reducing the cost of decommissioning."