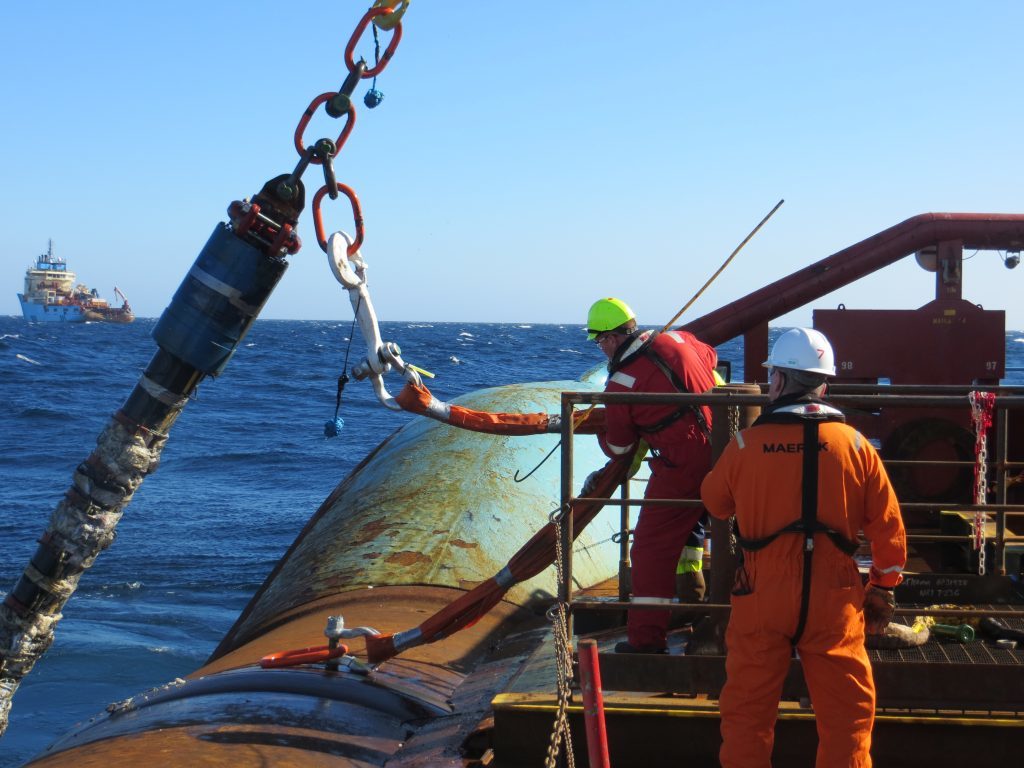 The Scottish Energy Minister said an increased in decommissioning costs to the UK taxpayer had been made by Westminster as it "failed to put aside a single penny" to cover liabilities.
Paul Wheelhouse made the comments as a new report for the North Sea oil and gas industry by analysts Wood Mackenzie revealed the costs of decommissioning to the UK taxpayer are likely to be around 50% higher at £24billion.
The previous projections had predicted the amount picked up by the UK Government would be around £16billion.
But a report in the Financial Times yesterday warned decommissioning could become a "cash cow" for the UK economy and a "net drain" on resources.
Mr Wheelhouse drew comparisons between how the UK had allowed investment from the sector to be used and that of Norway which has an oil fund.
He said decommissioning was an economic opportunity for Scotland in its "own right".
The estimates have been made based on an assessment of industry plans for plugging wells and dismantling platforms and pipelines.
Wood Mackenzie has said from this year onwards the cost of decommissioning will be a total of £53billion.
This includes 300 platforms, 3,000 development wells and 21,000km of pipeline.
Fiona Legate, a senior research analyst for Wood Mackenzie in Upstream oil and gas said operators as well as smaller companies are doing much more regular analysis of decommissioning work to be undertaken.
She said: "Our cost estimate has increased over the last five years or so, part of that is to do with inflation and costs increasing.
"Another big thing is the North Sea has been in production for 40 years but there are now much more regular reviews of work as we see more decommissioning work being completed.
"The government is going to be spending a lot of money on decommissioning but production will be declining so there will not be the same level of revenue as before."
The analysis came as First Minister Nicola Sturgeon indicated a second independence referendum was unlikely to be held this year.
Mr Wheelhouse, said:"The UK Government holds the key fiscal levers over the offshore sector, not the Scottish Government, and let us not forget that the UK Treasury has benefitted from around £330 billion in tax receipts from the North Sea, but, unlike countries such as Norway which created an oil fund worth more than £400 billion, the UK failed to put aside a single penny in times of plenty to cover such liabilities.
"We will continue to press for a fiscal environment that maximises investment and helps with our priority of preventing premature cessation of production.
"The North Sea will have a bright future if the focus of industry and Government is on maximising economic recovery, efficiency of extraction and encouraging new investment.
"As fields reach the end of their economic lives, decommissioning is an economic opportunity for Scotland in its own right.
"Last month saw a major contract awarded for BP's Miller field with 80% of the spend expected to be in the Scottish or UK supply chain and much of the work completed in Aberdeen, while our enterprise agencies also published a Decommissioning Action Plan. The Scottish Government is working closely with the Oil and Gas Authority and with the oil and gas industry and partners in Scotland to ensure we maximise the economic benefit of decommissioning for Scotland."​
Recommended for you

ETZ programme to bring operators and supply chain together to bust emissions