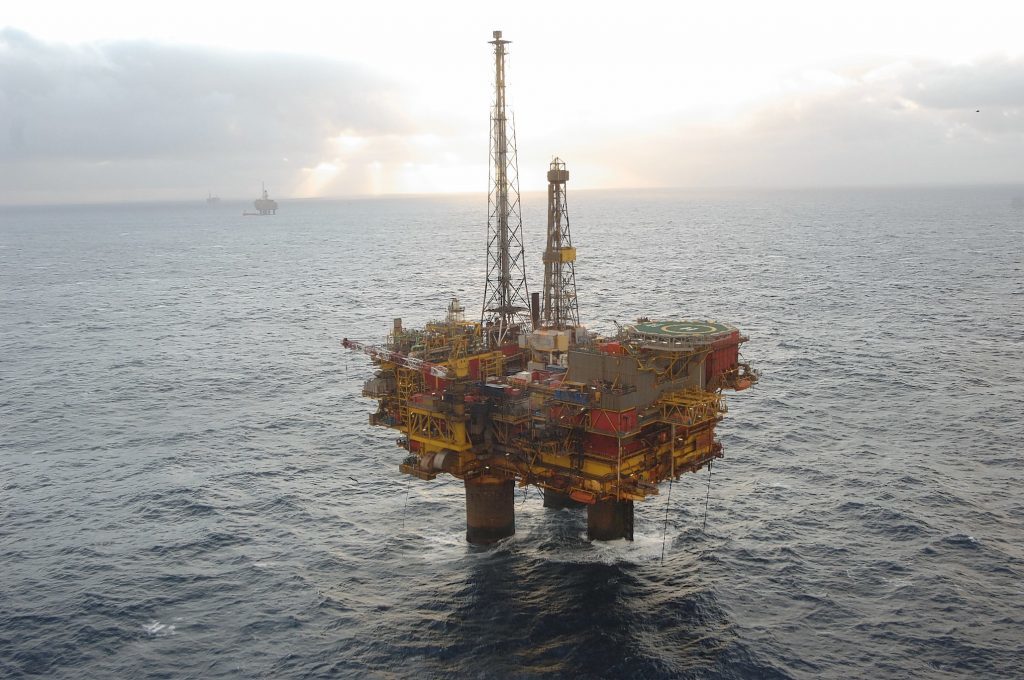 Energy Voice began its decommissioning series in October by raising the prospect of a "turf war" in the North Sea over the next 30 years.
In the three months that followed, having interviewed bosses at most of the main ports in the UK and Norway, it seems "phoney war" would be a reasonable description of the current state of play.
Strength is being gathered, a few moves have been made, but out-and-out warfare has yet to break out.
There is uncertainty as to when the market will mature, but all port authorities are watching developments closely.
Most have invested in their facilities, or will do, in the case of Aberdeen, to make sure they can capitalise when work picks up.
Others, including Lutelandet in Norway, have major expansion plans, but are cautious about investing on a speculative basis.
Ports are showing restraint in their predictions about the amount of work the decommissioning market will create.
They realise it can form part of their future revenue mix, but know they can't rely on it in isolation.
For example, Global Energy Group's spokesman said that while the firm had already been involved in offshore decommissioning work, it would continue to see its facility at Nigg as a multi-purpose site, serving the oil and gas and renewables markets.
That attitude is par for the course.
The series has hopefully dispelled the myth that the UK "hasn't done decommissioning before".
Lerwick dismantled the module support frame for one of the Frigg field's platforms about 10 years ago.
Going back even further, two semi-submersible rigs were decommissioned at the Cromarty Firth Port Authority's (CFPA) site in the late 1980s and early 1990s.
CFPA was set to submit its application for a pollution prevention and control licence this month, which would give the harbour a more competitive edge.
Aberdeen, Dundee, Montrose and Peterhead have engaged in piece-small decommissioning, though the work might have been labelled as something different, for example, maintenance and repair, or scrap.
Stephen Paterson, deputy chief executive at Peterhead Port Authority, said future decommissioning work at the facility would be similar to what they've been doing over the last 20 years.
So, north-east ports will be hoping for more of the same − and they are conscious of the need to compete for that work, in much the same way as they have done in the logistics and subsea markets for the last 40 years.
At the other end of the scale, yards in Norway will lock horns with each other, with Able UK's Seaton port, and possibly with Lerwick, for the big jobs.
Great Yarmouth in Norfolk will also compete in the topside and jacket decommissioning segment.
There were bold statements from Able, whose group development director said Seaton's capabilities might "preclude other ports from feeling the need to compete".
And Lutelandet's chief executive said the site had enough capacity to carry out all North Sea decommissioning projects for the next five years.
Norwegian ports appear to have an advantage as the the UK's main competitor, as they can boast ultra-deep water quays and are in close proximity to oil fields.
It is still fair to question whether UK ports can make their services attractive enough to offset their geological handicap, but Able's securing of the Brent Delta decommissioning job bodes well, for Able, anyway.
A lack of clarity over liabilities for late-life assets and decommissioning tax relief was also flagged up among the concerns held by stakeholders.
EV will be keeping tabs on this exciting market to see how the North Sea's final phase will unfold.
The series so far:
Turf wars and the North Sea's next 30 years
Lerwick confident experience will tell in hunt for new work
Aberdeen harbour sees supply chain as its 'strong suit'
Gap between P&A and platform removal full of opportunities
Montrose to punch above its weight in decommissioning market
New simulator to 'massively reduce' well decommissioning costs
Dundee strives to shape the market by investing early
Harland & Wolff banks on 'Holy Grail' of decommissioning
Able Seaton tells other UK ports to think hard before investing in decommissioning
The complexities of decommissioning tax relief – Derek Leith
Lutelandet says it can satisfy North Sea decommissioning demand for next five years
AF Gruppen targets single lift market after Janice, Murchison success
Recommended for you

Exclusive: NSTA pushes North Sea operators on well decom commitments