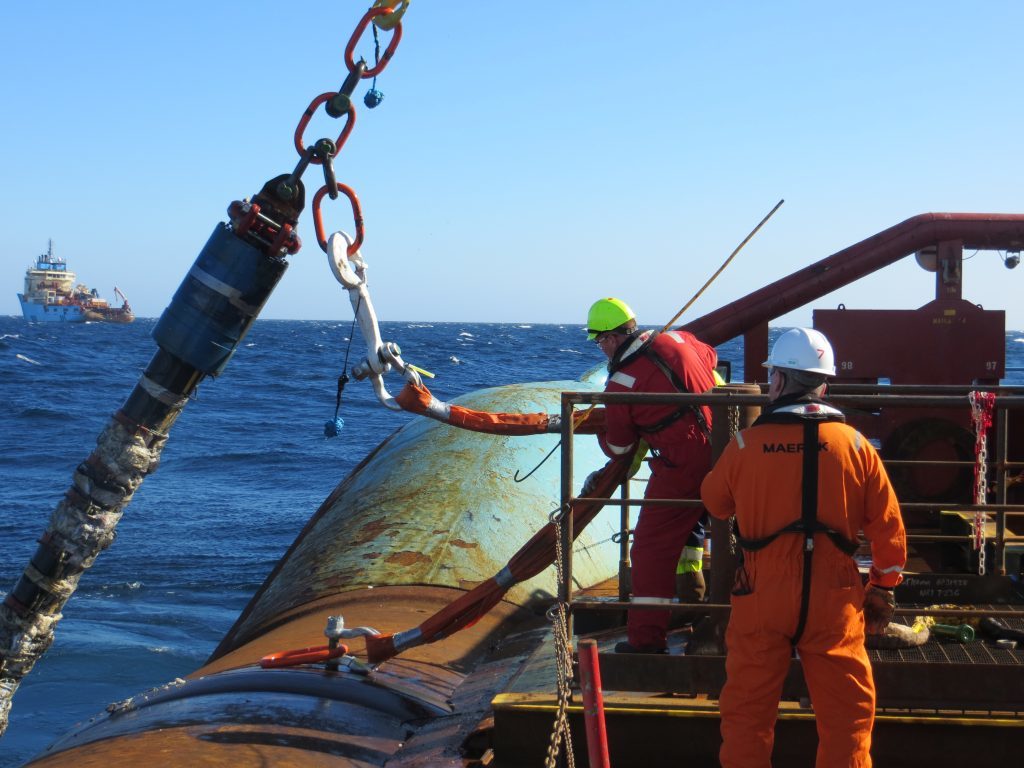 The Scottish Government maintains that the country is not missing the boat on decommissioning projects despite another UKCS project going to a Norwegian firm.
The claim comes on the back of engineering company Kvaerner scoring a 200millionNOK North Sea decommissioning contract from Italy's Sapiem.
BP have confirmed the contract is for part of the decommissioning of its Miller installation.
Last year Maersk Oil said its Janice floating production unit would be taken apart in a Norwegian port after UK tenders for the job were rejected – raising fears that Scotland and the wider UK plc were missing out on lucrative contracts.
But the Scottish Government's energy minister Paul Wheelhouse MSP claims that the country can still benefit from North Sea decommissioning.
A £5million government fund for decommissioning was launched by the First Minister Nicola Sturgeon earlier this month.
And a £180million centre in Aberdeen designed to drive innovation in offshore technology opened just days later.
Mr Wheelhouse said: "This contract is only a small part of the decommissioning programme for BP's Miller field.
"In December, we learned 80 per cent of the value from this programme would be spent with Scottish and UK suppliers – this includes the high value well-plugging and abandonment activities, where Scottish based companies have particular expertise.
"The Scottish Government is committed to maximising the economic benefits from decommissioning.
"That is why we launched the £5million Decommissioning Challenge Fund last week, focused on innovation in salvage and investment in ports and harbours to facilitate disposal activity.
"The newly opened £180 million Oil and Gas Technology Centre in Aberdeen will also see the creation of a bespoke decommissioning R&D facility to drive innovation in this field."
He added: "The UK Government holds the key fiscal levers over the offshore sector, and has benefitted from around £330 billion in tax receipts over the last 40 years from the North Sea.
"We will continue to press for a fiscal environment that reduces costs and helps to maximise sustainable, economic recovery while also ensuring Scotland can further develop world leading expertise in subsea engineering and decommissioning."
David Rennie, head of oil and gas at economic development agency Scottish Enterprise, is also optimistic that Scotland can still benefit from a raft of future decommissioning projects.
The cost of taking apart the North Sea infrastructure between £35billion and £46billion according to different sources.
Mr Rennie said: "While it's unfortunate that this particular contract has gone overseas, it's important to state that there are many aspects to decommissioning such as project management and well abandonment and these are areas of both the highest value and where we have significant expertise.
"Just one example is Exodus Group, which has completed over 80 projects to date.
"Our supply chain has the ambition and potential to position itself at the forefront of the emerging decommissioning industry and we are also looking at the investment opportunities at our ports and harbours which might need assistance.
"The recently announced Decommissioning Challenge Fund from the Scottish Government will play an important part in those considerations."
Energy giant Shell has also submitted proposals to the government for the decommissioning of its Brent field. Read more here.
Recommended for you

Sir Keir Starmer pledges publicly-owned energy company