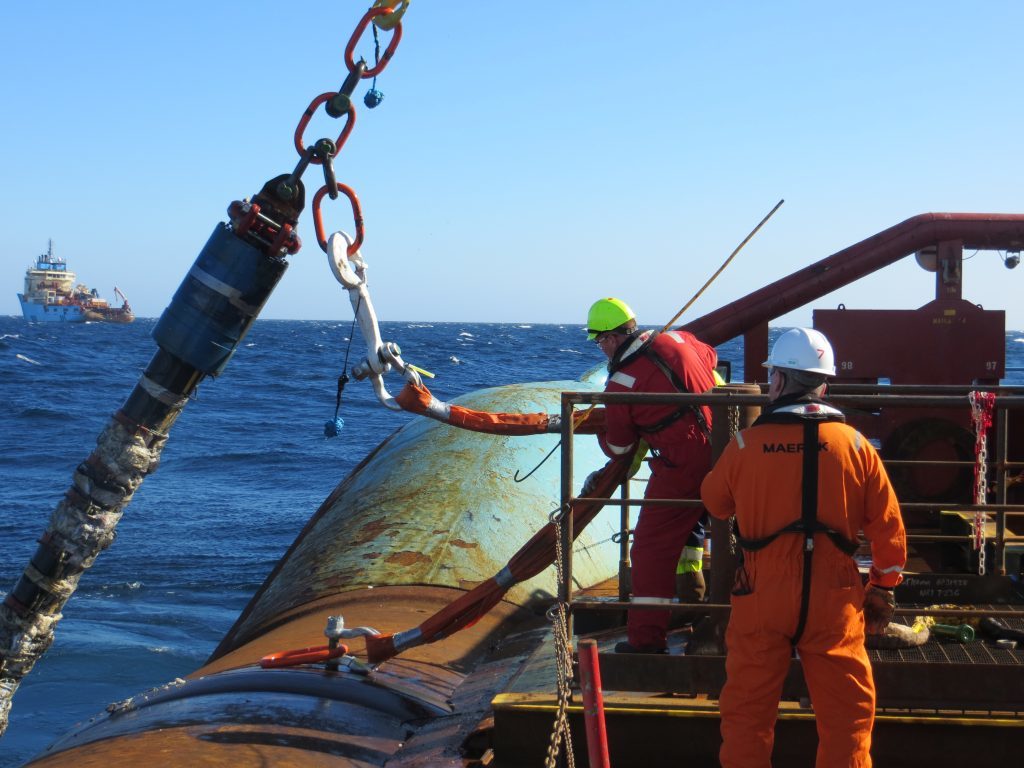 A platform maintenance backlog will "catch up" with North Sea operators, ushering in a first peak in decommissioning work, analysts have said.
They also said decommissioning activity would not be smooth, but characterised by a series of peaks and troughs.
Ben Wilby of energy consultancy Douglas Westwood (DW) said that while decommissioning work had started, it would remain small-scale with only a few jobs happening every year in the near term.
But during an online presentation of DW's latest market forecast for Western Europe, he said activity would ramp up after 2020, with a first peak materialising in 2025-26.
The period between 2031 and 2035 will also be marked by particularly high levels of spending as a number of major hubs in the UK and Norway will have to be decommissioned.
Mr Wilby and DW research director Steve Robertson acknowledged decommissioning had perpetually been billed as the "next big thing".
But they said decommissioning would soon live up to that billing and become a major industry, hitting its first peak in 2025.
Mr Robertson said the average age of infrastructure was higher in the UK North Sea than elsewhere in Western Europe and that many platforms were producing beyond their intended 25-year design life.
A general trend for higher oil prices in recent decades and improvements in technology have allowed companies to keep those structures online.
Maintenance and modification (MMO) costs have come down more than expected during the current downturn, but many operators have still had to defer work.
However, MMO prices will eventually rebound, and integrity issues will need to be dealt with, a combination that could drive decommissioning forward.
Mr Robertson said: "Ultimately for operators, MMO costs will catch up with them and there will be a point at which platforms become non-commercial to produce from."
Mr Wilby said shifts in oil prices would have some impact on how soon or late the peak occurs.
He said a return to $30 oil would increase the pace of activity, but not by extreme proportions.
At such a low price, operators would simply not be able to afford to pay for the decommissioning work, he said.
Mr Wilby said the current oil price was just right for decommissioning.
"Where we are at the moment is a nice balance between too high, to the point where things won't get decommissioned because they're too profitable, and too low, to the point where operators aren't making enough money to decommission," he said.
Mr Wilby also predicted the UK would be at the forefront of decommissioning activity and would become the "leader in establishing how large-scale decommissioning can be managed, not just in Western Europe, but globally".
DW predicts $103billion will be spent on decommissioning in Western Europe between 2017 and 2040, with $55billion of that outlay coming in the UK North Sea.
Some 688 platforms will have to be removed in that time, 308 of which are in the UK.
More than 6,000 wells will also have to be decommissioned at a cost of $67billion, which equates to 65% of the bill.
About half of those wells are in UK waters.
Recommended for you

Sanjoy Sen: Next PM should ensure Britain can withstand future energy shocks