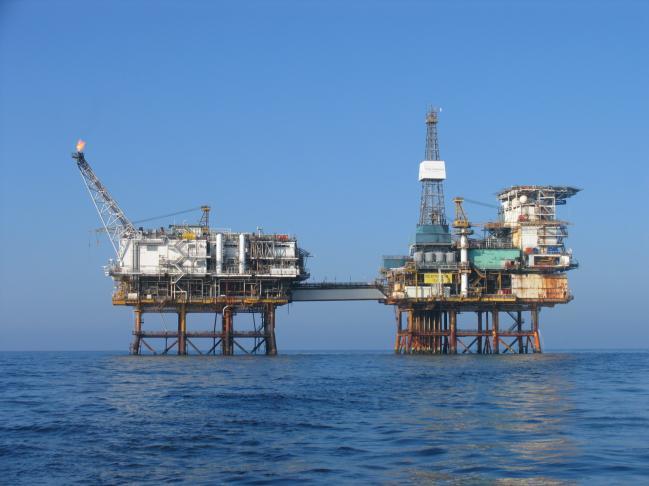 A North Sea operator will soon start plugging and abandoning (P&A) wells on the Beatrice oil field as it prepares a wider decommissioning programme.
The Ensco 80 jack-up rig will arrive in the outer Moray Firth early next month to kick off a P&A campaign, starting with the Beatrice Charlie platform's two wells before moving onto Bravo, which has 11.
Repsol Sinopec Resources UK (RSRUK) has just published an impact scoping report to summarise its decommissioning options for the field and identify any environmental issues.
The company is now seeking feedback on the report from "all stakeholders involved in Beatrice".
An eventual environmental impact assessment will support the final Beatrice decommissioning programme, which RSRUK plans to submit to the UK Government next year.
Beatrice, located about 14 miles off Helmsdale, was discovered in 1976 by Mesa Petroleum and came on stream in 1981.
Ownership passed through a series of companies, including BP and Talisman Energy.
Spanish firm Repsol bought Talisman's global assets, including its 51% interest in Beatrice operator Talisman Sinopec Energy UK, now RSRUK, in 2015.
Beatrice's output peaked at 54,000 barrels of oil per day in 1985, with production ending in March 2015.
The field is made up of the bridge-linked Alpha platforms, Bravo and Charlie, associated subsea infrastructure, an export pipeline, two wind turbines and the Nigg onshore terminal.
RSRUK wants to remove the topsides, jackets and wind turbines and decommission the subsea infrastructure – a project expected to last until 2027.
The Nigg terminal does not form part of the Beatrice decommissioning programme as it is controlled and managed under a different regulatory regime.
RSRUK needs consent from the Department for Business, Energy and Industrial Strategy before it can begin decommissioning the Beatrice installations and pipelines.
A decommissioning programme approved by the UK Government in 2004 would have allowed the Ministry of Defence (MoD) to reuse the platform complex for military training.
The MoD's later withdrawal from the agreement means the programme must now be amended, although RSRUK can plug and abandon wells without permission from regulators.
Work on the Bravo and Charlie platform wells is expected to last about 15 months, ending in September 2018.
P&A for Alpha complex's wells is scheduled to take place between 2020 and 2023.
RSRUK is joint venture between Repsol and Addax Petroleum UK, a subsidiary of China's Sinopec.
The joint venture has 10 offshore facilities, two floating facilities and onshore terminals at Nigg and Flotta, in Orkney.
Recommended for you

Cambo and Tain projects in UK to bolster global subsea orders in Q3