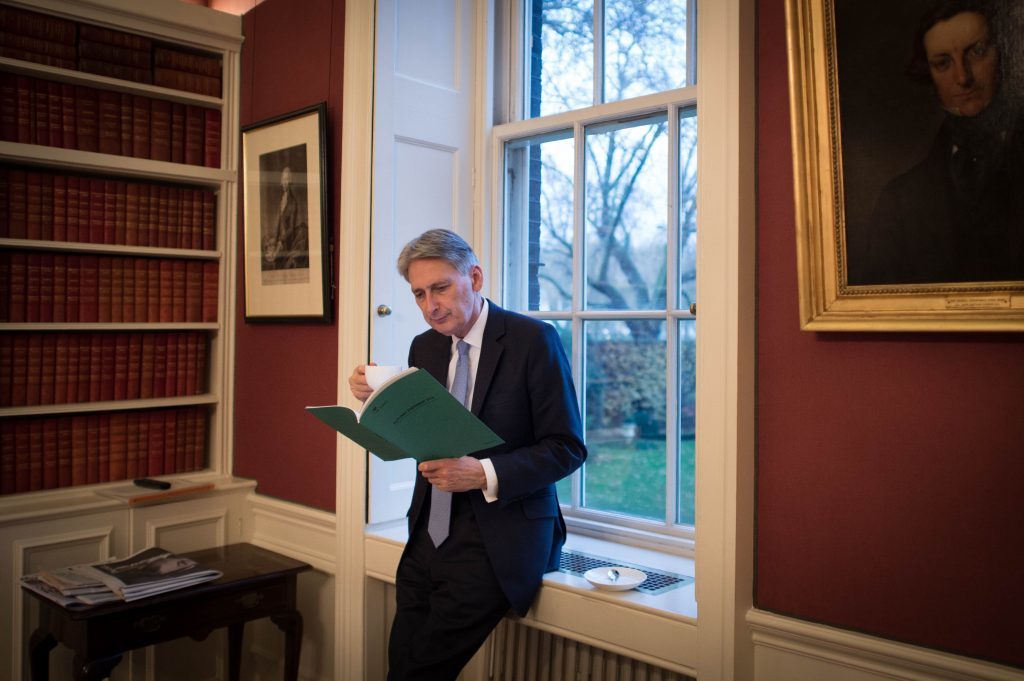 Chancellor Philip Hammond has told the new north-east Tory MPs he wants to see Aberdeen and the wider region as "a centre of excellence for decommissioning".
The group met him to lobby about the importance of the oil and gas industry to both the Scottish and UK economies.
Among the issues discussed were the oil price, exploration of small pools, licensing and tax relief.
Speaking afterwards, Gordon MP Colin Clark said he anticipated it would be the first of many meetings between Mr Hammond and "Team North-East".
He said: "All five MPs wanted to sit down with the chancellor to talk about the importance of the north-east economy – and in particular the oil and gas sector.
"The industry has gone through a very difficult period, but we are starting to see positive signs of recovery. This UK government has provided fantastic support for the sector in recent years, with tax breaks worth £2.3billion, the creation of the Oil and Gas Authority and the delivery of the Aberdeen City Region Deal.
"We all want to see that continue so that we can maximise the recovery of remaining reserves in the UK Continental Shelf and pursue emerging opportunities in decommissioning."
He continued: "It is clear that the chancellor wants to see Aberdeen and the north-east as a centre of excellence for decommissioning.
"The progress we are seeing in the Aberdeen harbour expansion – thanks in part to City Deal funding – is another step towards that goal.
"We intend for this to be the first of many meetings between Team North-East and the chancellor as we ensure the voice of this region is heard loud and clear."
In March, the UK Government announced the establishment of an expert panel and published a discussion paper on the tax treatment of late-life oil and gas assets.
The consultation closed last month and Mr Hammond is expected to report back at the Autumn Budget.
In his submission, Scottish Business Minister Paul Wheelhouse called for measures to reduce barriers to late-life North Sea asset transfers.
The SNP MSP said enabling a more established seller to hand over some of its corporate tax history to a buyer could help stimulate deals by protecting smaller companies interested in accessing fields deemed no longer productive by larger firms.
Recommended for you

Shell lifts dividend and starts $2bn share buyback programme