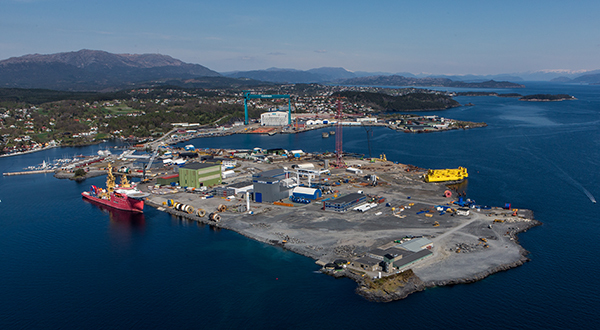 Norwegian fabrication firm Kvaerner will scrap the Nyhamna facility's subsea compression pilot for Shell.
The company will remove and demolish 2,200 tonnes worth of modules, which will be transported from the Nyhamna plant to Kvaerner's yard at Stord.
The removal of modules from the test pit will be completed this year.
The remaining modules will be removed in 2018.
Guro Løken, senior vice-president for decommissioning and marine operations at Kvaerner, said: "This is an important contract for Kvaerner's decommissioning unit, and yet again we prove our competitiveness in this marked."
Kvaerner was the main contractor when the first part of the Nyhamna plant was built in 2007.
It is also handling the expansion of Nyhamna, which will be completed in 2017.